What is Integrity?
According to Wikipedia, Integrity is the practice of being honest and showing a consistent and uncompromising adherence to strong moral and ethical principles and values.
Integrity is a virtue that has been mistaken by a lot of people to mean stubbornness, strong-heartedness, and so on.
You see students referring to a lecturer as stubborn or strong-hearted because he has decided to not permit any form of malpractice in his course.
The lecturer isn't stubborn, he has integrity.
Why is integrity important?
The importance of integrity in our society today cannot be overemphasized. 
Integrity with all of its attributes is what is lacking in our world today. In Government, in business places, schools, even in religious bodies like churches.
If everyone possessed the true qualities or attributes of integrity the world would have been a better place.
Even in your personal life or career, you need integrity to strive. 
Talents and skills can attract people to you but integrity is what would help you keep them.
Whether as a brand or as an individual, integrity makes you better, you become reliable, you have a good reputation, you would have good relationships with people and clients, you become more admirable, And you would be a source of inspiration to a lot of people.
What lack of integrity can cause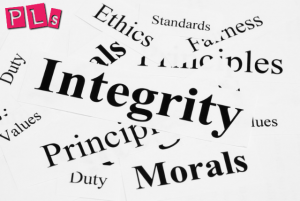 "If you don't stand for something you will fall for anything."-Gordon A. Eadie
A Lot of people have settled for less than what they deserve because they decided to eat from a pot they weren't supposed to.
Being deceptive has become smart in our world today, thereby making people who are supposed to stand before kings and queens struggling for crumbs.
I have seen a very good and talented music director struggling to move forward in the music industry because when it comes to money matters he is very deceptive. He would scam his local church assembly to pay for what they are not supposed to pay for. And then he would begin to wonder why the calls don't keep coming regularly.
Albert Einstein said "whoever is careless with the truth in small matters cannot be trusted with important matters"
The attributes of Integrity are rare in our world today because for sure it isn't an easy decision to take but it makes life easier for you.
Some temptations won't even come your way because people know you for who you are already.
Integrity is a very important virtue everyone should exhibit whether in business, career, ministry even in friendship and all kinds of relationships.
In this article, I would explain to you the 10 true attributes of integrity. If you really want to measure what real integrity is, then these 10 attributes of integrity must be present in that person.
10 ATTRIBUTES OF INTEGRITY
1. Honesty
The first of all the attributes of integrity that would usually come to one's mind is honesty.
To be honest is to be sincere, truthful, and straightforward in dealing with people.
But the truth about honesty is that it starts with yourself. To be an honest person you have to first be honest with yourself.
"If you do not tell the truth about yourself you cannot tell it about other people."-Virginia Woolf
There is no integrity without honesty. All good and beneficial relationships rely on honesty as a bedrock. An honest person shows a true rejection of stealing, lying, and deceiving people.
They cannot be easily bought or influenced by money or gifts. It is not stubbornness, it is an attribute of integrity.
2. Transparency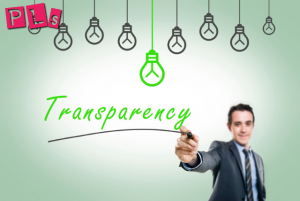 If someone is Transparent, it means that person cannot or does not hide or conceal anything.
Transparency is openness, communication, and accountability. Transparency is a very important virtue, especially in leadership and business. It always attracts trust.
"There is not a crime, there is not a dodge, there is not a trick, there is not a swindle, there is not a vice which does not live by secrecy."-Joseph Pulitzer
If anyone observes you aren't transparent enough in areas where you ought to then it means something is being hidden.
A transparent person is always willing to follow due process in his/her dealings.
Of course, not all information is to be disclosed but when certain things that are not supposed to be hidden are being hidden and yet difficult to understand then there is a question mark on the integrity of that person.
3. Contentment
Contentment is a state of being happy and satisfied with what one has at a given point in time.
Someone with integrity usually shows a high level of contentment.
It is the lack of contentment in people that makes them engage in unhealthy rivalries.
A content person is very much aware of what he has and what he has not, but not willing to jeopardize his personality for dreams or goals.
This is very obvious in politics, where you see a politician that is so desperate to win an election by all means whether good or bad. And that alone is supposed to be a yardstick for disqualification for any form of leadership, because it's obvious they have no integrity.
A content person does not try to belittle himself among people who are better off, but rather strives to improve himself to be good as well.
4. Truthfulness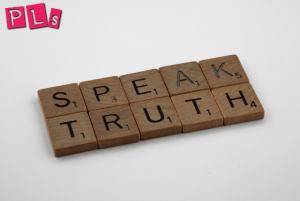 "Truth never damages a cause that is just."Mahatma Gandhi
Truthfulness is the quality of being sincere and not containing or telling any lie.
You cannot show integrity without being known for being truthful. It encompasses being real and sincere about something and in your dealings with other people.
In this 21st century, lying has now become the character of salesmen, even other business people as well.
Lying might look beneficial at present but ruins your trust, and puts your relationships at risk. But the benefit of truthfulness is eternal, especially in business.
Parents should teach their children to be truthful by being truthful as well. It is the beginning of Integrity. It would help our society and the world at large.
5. Fair play
Another very important attribute of genuine integrity is fair play.
Fair play is an act of playing by the rules and regulations. In other words, fair play means not cheating.
The word fair play is usually used in the world of sport but it applies to everyday life.
Fair play is what makes one treat his fellow human being just and honest irrespective of who they are.
It is the reason why one has to give others what they deserve without any form of favoritism.
A Lot of people may not believe in fair play but it can make the world a better place. Because people who work hard get the rewards for their labour.
A person with a low sense of fair play would be angry when he sees someone better than they are, being rewarded. When all they have to do is go back and work harder.
Fair play is a very important attribute of integrity.
6. No compromise
This is like the real test of integrity. It shows how well you stand by all the attributes.
People that don't easily compromise are usually wrongly tagged as stubborn. Though there might be an element of stubbornness, it is on a good note.
To not compromise is to hold on to a standard without being influenced.
A man that does not compromise exhibits high moral courage. They stand by principles and ensure strict adherence to rules.
7. Soundness
"What I'm suggesting is that the essence of leadership is soundness and that the essence of soundness is soul, which paradoxical as you might think it is, is that child within."-Tim Macartney-Snape
Soundness is the state of not having an impaired condition. Soundness is the quality that makes one handle societal issues freely, without flaw, and efficiently.
Soundness in character and judgment is a very important virtue that must be seen in a person with integrity.
Even soundness in the dispatch of duty is very important as well. You see people already giving excuses about why they cannot do something right even before they have even started their work.
Soundness is very lacking in our leaders of today. They already prepare the excuse they would give before the start execution of the task.
8. Authentic
"We have to dare to be ourselves, however frightening or strange that self may prove to be."-May Sarton
To be authentic is to be yourself. Being authentic is an attribute of integrity that is so vital. You ought to be yourself all the time.
Being authentic is not to be perfect but not losing one's identity out of temptations. 
An authentic person understands himself, accepts him/herself, and then accepts other's flaws.
It doesn't give a reward for doing the wrong thing to get a nice result.
Charles F. Glassman said "I prefer to surround myself with people who reveal their imperfection, rather than people who fake their perfection"
9. Responsible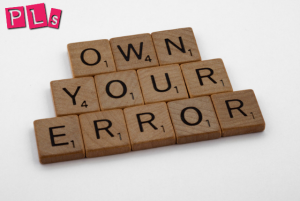 To be responsible is to accept the consequences of one's actions and inactions.
Being responsible means you take the blame when it is yours and not trying to shy away from it or transferring the blame to others.
The is an attribute of integrity that can easily be looked down on but it is essential as far as integrity as a virtue is concerned.
An irresponsible man always looks for someone or something to blame but a responsible man knows when the blame is his so he takes up the challenge.
10. Looks perfect in imperfections
Lastly, integrity is a perfect life, I mean have everything in place but it always looks perfect despite the imperfection of man.
That is why I said integrity looks perfect in imperfection.
As a wife, you know your husband may not be perfect in all things but if you see integrity in him he usually looks perfect.
In Conclusion:
Integrity is a rare virtue, it looks old skool but it can save you from a lot of things and it can save the world as well.
Embrace integrity and preach it to the younger generation, because it is a virtue that is lacking in our society today.
"Listen with curiosity. Speak with honesty. Act with integrity."-Roy Bennett
See also;
7 true definitions/attributes of self discipline
DEVELOPING A LIFE OF DISCIPLINE AND COMMITMENT | 5 HABITS THAT HELP!
3 WAYS TO BRING PEACE AND TRANQUILITY TO YOUR LIFE