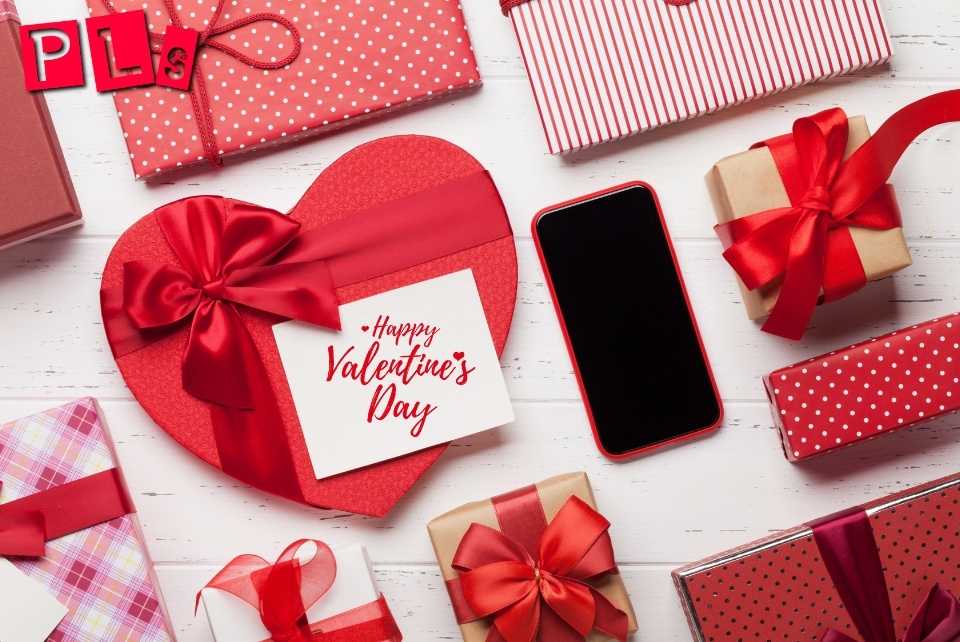 Some might say they don't need a special day to show love to their significant other and every day is valentine. True, but still, showing love on valentines day is cool.
Hate it or love it, a day cut out particularly for lovers to show love to their significant other isn't really a bad idea if you ask me.
Valentine is a wonderful time to show how much you love your partner not just in words, but in gifts and actions too.
Getting a perfect gift for a man can be a daunting task because as we know it's not as easy as getting a gift for a woman.
Finding a Valentine Day gift that's not too cheesy but also not too over the top can be a real challenge especially for a man.
Women should be used to sending their men gifts randomly, not just on rare occasions because a relationship is all about giving and taking.
It is a few days to Valentine's Day, looking for thoughtful gifts ideas to get your man? Then this post is for you.
Buying gifts for him should come with a heart behind the gift, not just the gift alone. Getting a gift based on what he likes, wants and needs at the moment is also a good way to start in finding the perfect gift.
Now you may know what he likes, and you may think you know the perfect gift for him because of what he likes, however your thought and love for your man matters as well.
Must read: Valentine Day Celebration; Facts, History, Legends, Tradition and other mind-blowing Stuff
Here are 12 thoughtful gift ideas for him
 A surprise dinner date
No man can say no to dinner. Get him his favourite outfit or buy him what you want him to wear for the date.
Get him to dress up for the dinner night, find a location he loves, probably his favourite restaurant or a place you both have been wishing to try someday.
Remember, it's all about him not you this time, so you get to spoil him silly.
Buy him some of his favourite gadgets
If you listen and pay attention to your man, you'll notice some of his favourite gadgets he always talks about but hasn't gotten them yet.
This is a good time to buy them for him if not all but the one he mostly talks about. You can take him to the gadget shop and buy for him or you can buy it yourself and get it wrapped up in a beautiful love-touched box.
If he's a tech bro, get him some new tech products that will make him scream. He'll appreciate you for it. Tech bros don't reject these products because they are like their lifeline. If your man is one of them, then do it for him. He'll love you for it.
 Money cake
Money cakes shouldn't be for ladies alone. Get than man a money cake sis and see how much he would love you for it.
Get someone to make a money cake for him, you don't have to break the bank so your man will know you love him too much, remember it's the thoughtful heart behind the gift that matters.
With the considerable amount you have, spoil him with it. The beautiful thing is, he'll get to spend the money on you after that day, except probably, he's a stingy guy but provided he's not, he will.
A real man loves to spoil his woman with his money. So get his money cake done for him. Please don't do this to get the money back from him, I know women (lol).
Perfumes
You may think this is an oldie, but it's not. Perfumes never get old. No matter the number of perfumes he has, he'll always value yours.
I know guys who don't mind having a good number of collections. So if he is a perfume lover then even better!
Have him try a new classic of perfume, get him a really nice one that will always remember him of you. Make him proud you are his woman.
A beautiful crafted designers sandals from his favourite vendors
Find the one he'll like, in his favourite colours of sandals. You can get 2 pairs for him and add a note as well.
You know what he'll like so do it for him as your way of telling him thanks for his care, attention, support, and showers of love on you.
Spa date
Also, book a spa date for him as well, have his skin well taken care of. One would think only women do this but that's not true. Men low-key love this and need it too.
Give him a skin and relaxation treatment. Give him a facial treatment too. A nice haircut won't be bad. Have him look more handsome for your eyes only.
Game boxes
Is he a game lover? Then awesome! Get him new pads for his games, buy him the game he's been talking about. Surprise him with it.
Nothing is too costly when it comes to matters of the heart. Moreso, a lot of guys love this. Never met a guy who would reject a good game box.
Subscription boxes
This will come in handy for a tech bro. Does he have a subscription he renews every month? You can relieve him of that as Valentine's present.
Is his business online? Does he have courses he enrols in to boost his skills? You can relieve him of that too. He'll be grateful.
 Frame
Getting him a well-customized frame of his handsome face is also a great and thoughtful idea for a valentine's Day present to say I love you.
Most especially a lovely picture frame of one of his favourite pictures. Trust me, it hardly ever goes wrong! He'd love and appreciate you for it.
Custom made cards and twee notes
Get him some bouquet, write sweet handwritten notes to him telling him how much you love him, the sweet things you love about him.
Tell him how much of your favourite candy he is to you, let him know why you fell in love with him and the reasons you are still with him.
Pamper his Ego, men love that. Make him blush, yes I said that. Make this day memorable for him.
See also: 60 lovely valentine messages for your lover
A cake, a bottle of wine and a customized wine glass
I talked about a money cake earlier, well here I mean a normal well decorated baked cake with his favourite flavour. This would surely be nice too
Is he a wine person? Then get him his favourite wine or drink to complement his cake.
Then a bonus awesome gift would be a customized wine glass with which he would use to take his wine. And tell me why he wouldn't love this.
Fashion gadgets
You can get him cufflinks, fashion accessories, shoes, sneakers and fashion outfits If he's the fashion type and loves to dress up.
Even if he's not, there's no harm in trying out new things. You can do all these in the form of a gift box. Have it personalized. No doubt, you'll have his head spinning in cloud 9.
Conclusion
Whatever it is you want to give your man, it should come from a merry heart. Men love to be pampered too like women. They love to be spoiled and taken good care of. If you've never gone out of your way for him before, now is the best time. If your relationship isn't the way you want it to be, these gift ideas will do well for you and your partner. Give him what he'll love and appreciate you for. If you as his woman don't take care of him, who will? Nothing is too small or big, it's the heart that matters. Make him appreciate you for being in his life, have his love for you blossom daily. Don't forget to let him know how blessed you are to have him in your life. Every good man deserves the best from his woman.
Thanks for reading guys. Kindly leave your comments below and don't forget to share.
Related articles
Valentine Day Celebration; Facts, History, Legends, Tradition and other mind-blowing Stuff
60 lovely valentine messages for your lover