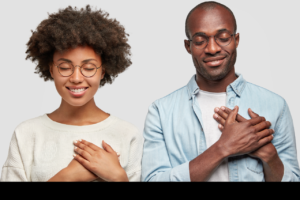 13 EASY WAYS TO STAY FOCUSED ON BEING GOOD
How to be a good person and stay focused on being good is a very important issue to address in our world today.
It looks like everybody knows what is right. When you look around social media you see lots and lots of motivational quotes from different people. Yet the number of goodness quote we see still doesn't match the number of people that show Goodness.
I agree with the fact that everybody has their perspective on what is good. But no matter our different perspectives, everybody knows when an act of goodness is exhibited.
So the issue is not knowing what is Good(I believe so) but how to stay focused on being Good. How do you continue to be good even when circumstances are not favourable?
1. CLEARLY DEFINE YOUR PERSPECTIVE
What do you call good? Before you can stay focused on being good, you need to first of all clearly define what an act of goodness is to you.
You need to also understand that the lowest form of Goodness is not doing any harm to people. Anybody can do that, so I don't usually call that an act of goodness.
Goodness must be expressed in actions and it is the expression that makes everybody unique in their perspective.
Some people prefer to just give out money to people when they feel like, while others prefer to make sure the person puts it into good use.
Whatever your belief system may be about helping people doesn't have to align with that of other people.
2. ADD INTEGRITY AS AN INGREDIENT
Every character requires integrity for you to be able to keep doing what you are doing.
After you have clearly defined what you call an act of goodness, you need to stand firm to it. Not given to any form of distraction that will make you compromise.
The day you decide to be a good person, from that moment, not every circumstance or situation will agree to that fact.
So you need to, first of all, decide to not be wary, no matter the constraint.
3. BE CLOSE TO KIND AND GOOD PEOPLE(Have a role model)
You cannot stay focused on being good when the people around you are people that always feel like doing something bad. Make sure you are always surrounded by good people and kind people only.
You can even go as much to have a role model. People have role models in their career or profession but hardly look for role models to stay motivated in showing acts of goodness.
When you are surrounded by kind and good people as friends, they will support, motivate, and encourage you to always be good.
Friends have a long way of influencing you, so you have to make sure they are in line with what you preach.
4. SET YOUR MOTIVE RIGHT
Setting your motive right is also very important in staying concentrated on being good.
You might wonder if there's any wrong motive for displaying any act of goodness. Yes, there is. Look at our politicians of today, you will agree not every act of goodness from a politician is birthed from the right motive.
What is the wrong motive for goodness? So simple when you are doing it to expect something from people whether directly or indirectly.
Any act of goodness that is found on the benefits of people is eye service and I believe it is more of selfishness than goodness.
5. DON'T EXPECT EXTERNAL MOTIVATION
This point is also related to the previous one, but it is different. If you intend to stay focused on being good then do not rely on people for motivation. Of course, it is good for people to appreciate you but you can't always depend on that for motivation.
The reason you shouldn't depend on people for motivation is that you will most likely not get from them.
People may even criticize you for something you have done that they think is not enough or whatever. But if you don't rely on them for motivation then you will not be heartbroken hence you will keep up with your good works.
If at all you are to rely on anyone for motivation, your friends and role model should be the right place to look.
Look at people who are still showing kindness more than you do for motivation.
6. LET THE HEART BE THE SOURCE
Another way to stay focused on being good is letting your heart be the source of your goodness. The best reason to help people is always that born out of compassion for them.
Even the Bible always tells us that Jesus had compassion for the people before going further to heal them.
Are you doing something good for people to avoid criticism or because you have compassion for them?
7. DON'T COMPARE YOURSELF WITH OTHERS
If you intend to stay focused on being good, never compare yourself with people. Whether they are doing it more or less than you. Does not matter.
Provided you are doing it according to what your heart tells you to do. If you feel what a particular group of people need is clothing it does not matter if somebody else decides to give them bags of rice.
All you want to do is reproduce your zeal with action according to the resources you have.
8. HAVE A POSITIVE ATTITUDE
If you intend to show kindness from your heart, then you have to always keep a positive attitude at all times.
Always keep a positive attitude towards every situation.
Negativity has a great influence on the way you treat others.
See yourself as a light amid the darkness, as a solution to people's problems instead of being part of the problem by having a negative attitude.
9. DELIBERATELY PRACTISE CHARITY
I had to use the word deliberately here because if you don't decide to deliberately show an act of goodness, you will keep wishing and wishing because of the things you don't have.
Have you held people say they would have done something and would not because of something that they don't have?
Sometimes you just have to take the bold step to do it once, that will be like a breakthrough move and so other times it will be easier.
10. DELIBERATELY PRACTISE FORGIVENESS
You also need a heart of forgiveness to stay focused on being good. With the heart of forgiveness, you will not find reasons why you should not do something good for people because of something bad that they did to you in time past.
Forgive deliberately, even if the person does not show any act of remorse.
Why not learn to deliberately pay evil with goodness.
It can relieve you of so many burdens.
11. DELIBERATELY COMPLIMENT PEOPLE
Always compliment people intentionally. Sometimes words are just the simple act of goodness that people need at the moment. Instead of limiting yourself with what you do not have.
Complimenting people always helps you to keep a positive attitude towards them.
12. CELEBRATE OTHER PEOPLE'S GOOD QUALITIES
Celebrate the good qualities of other people. How excited are you when people exhibit certain good qualities that go a long way in motivating you to be good?
Celebrate and appreciate acts of goodness from people.
13. LOVE YOURSELF
Lastly, love yourself. If you do not love yourself you will not know how to love people.
Love has to flow from you to the people around you. People with self hate always find it difficult to help people. So, always love yourself. Then you can be sure of loving other people and as well as showing kindness to them.
See also
4 IMPORTANT GROUP OF PEOPLE YOU MUST FORGIVE
EASY WAYS TO PREVENT DAY TIME SLEEPINESS
9 ESSENTIAL GUIDES TO LIVING A GREAT LIFE