15 Proven Ways to Effectively Deal With a Narcissist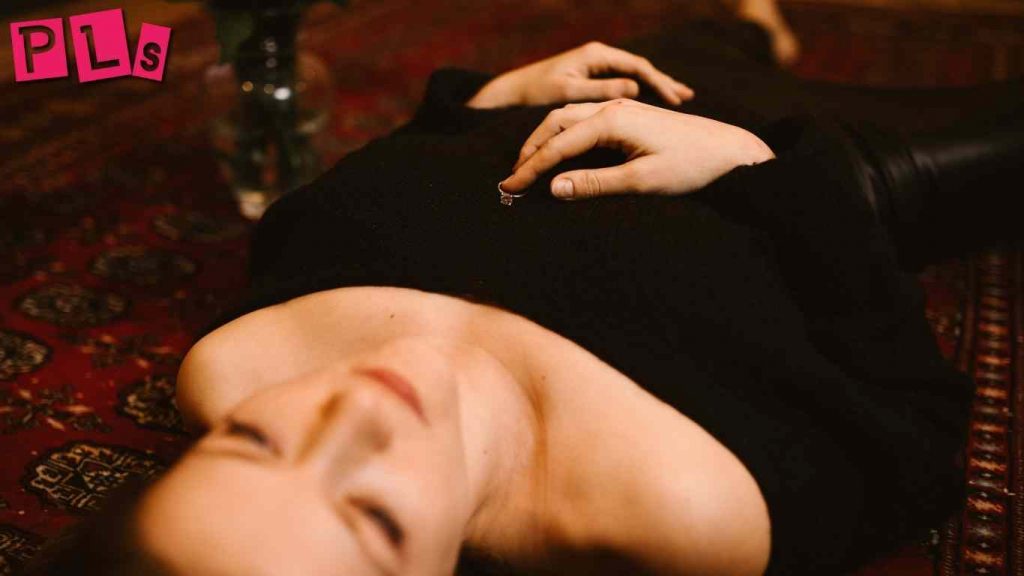 It's no surprise to anyone who has dealt with a narcissist that they can be difficult people to deal with. They're aggressive, selfish, and self-absorbed and they don't really care about other people's feelings unless it affects them. 
If you are close with a narcissist or have narcissistic tendencies yourself, you may find it helpful to understand the way that other people view you when you act in this way and how you can deal with your own (or someone else's) narcissism effectively in order to reach out and connect with others in healthy ways.
How To Deal With A Narcissist
1. Step Away
Dealing with a narcissist can be frustrating, but it's important to remember that they have their own insecurities and motives. Recognize that you are not the only person who has had bad experiences with them, and take care of yourself as much as possible. 
This is often easier said than done, but it is important! You should set boundaries for yourself and your time. 
For example, if someone says something rude to you at work, give an honest reply but then walk away before things get worse. 
You don't need to put up with anything just because they're telling you what you want to hear; setting limits will help keep your sanity intact. 
The more confident and self-assured you are when dealing with a narcissist, the better off you'll be. 
It takes time to figure out how to deal with them effectively and feel good about yourself in the process which is why this post may come in handy later down the road. Good luck!
2. Set Boundaries
Narcissists know that they are not good people, but they want you to think they are. They will do anything for their ego and once you realize this, it becomes easier to set boundaries. 
Once the boundary has been established and the narcissist has crossed it again, tell them that if they continue crossing the boundary, you will remove them from your life. Explain why. 
If they break the boundary one more time, go through with it and remove them from your life.
3. Understand Their Behavior
Narcissists have very little empathy for others. They are incapable of seeing the world through someone else's eyes. Their own needs and desires are all that matter. 
This means they will do whatever it takes, without shame or guilt, to get what they want. 
They can be charming and charismatic, and use this ability to manipulate others into giving them what they want. 
Oftentimes, this is because they feel entitled. Once you know how narcissists behave, you'll see them coming from a mile away and know how to deal with them accordingly.
4. Don't Engage
In dealing with narcissistic behavior, the first rule is don't engage. This means that you should not fuel their behavior by engaging in a back-and-forth argument with them. 
A narcissist will never change their behavior; they are too focused on themselves to care about anyone else. They want attention and will do anything for it, including manipulating others. 
It doesn't matter what your response is or how many times you've tried before, as soon as you try to have a conversation about their feelings, emotions, or behaviors – even if it is with good intentions – this person will find some reason why your opinion doesn't matter. Don't give them an opening to feel superior or act like a victim.
5. Forgive Yourself
No matter how much you try, you can't change someone else. You may have been manipulated and lied to, but it's not your fault. It's important that you forgive yourself so that you can move on and heal.
Once you do this, think of the situation as something that has happened in the past instead of living in the present. If you don't stop dwelling on what happened, there will always be a part of your life missing. 
Dwelling on what happened won't help anything or anyone- especially not you. Instead, ask yourself what am I going to do now? One thing you can do is go out and socialize with people who aren't toxic like narcissists.
Doing things that make you happy will increase your self-esteem, which means less time dealing with the narcissist and more time enjoying life!
6. Avoid Them If Possible
Narcissists are toxic people. They will use you and discard you when they're finished with you. If possible, keep your distance from them. And if that's not an option, here are some other ways to deal with their behavior:
Stay calm and don't lose your temper. When dealing with narcissists, it's best to just take a deep breath and try not to engage. That way you'll avoid putting yourself in any compromising positions which could lead to abuse or worse.
It also gives the person the impression that what they're doing is working on you-and there goes your reputation being tarnished! 
Remove Yourself From The Situation Immediately: Sometimes it may be necessary for someone else like a friend or colleague to step in for you.
But do so quickly before the situation escalates out of control. Whatever you do, DON'T let this type of person get under your skin by fighting back. Remember that these types of people feed off attention and drama so whatever reaction you give them will be exactly what they want to see!
7. Do Not Accept Apologies
Don't accept the apologies of a narcissist. It's just an attempt for them to feel better about themselves and nothing more. The only way they will ever truly change is if they come to terms with their behavior and get the help that they need. In the meantime, you have to make sure that you take care of yourself first by setting boundaries and limits. You deserve it!
8. Practice Self-Care
You can use the following guides as your first to practicing self-care
Make sure you take time for yourself every day, even if it's just 5 minutes.

Spend some time journaling about how you're feeling and what your needs are at the moment.

Take breaks from conversations with narcissists if they are making you feel bad about yourself or taking up too much of your time.

Set boundaries and enforce them.

Trust your intuition.

Practice self-compassion and kindness towards yourself by avoiding self-sabotaging behaviors such as eating junk food, staying on social media longer than you should, etc.,

Find support outside of your relationship with a narcissist so that you can talk about how you're feeling without being afraid that they will think less of you or leave you because of it.
9. Understand the difference between being assertive and aggressive. 
Narcissists are, at the least, manipulative and at worst, abusive. They can be hard to deal with because they often don't care about how their behavior affects others and will do whatever it takes to get what they want. 
It's important not to become aggressive when dealing with a narcissist– otherwise, you'll just add fuel to the fire. If you need to set a boundary or confront them about something, try being assertive instead of aggressive.
Be honest but be kind. Take a deep breath before responding so you don't say anything in the heat of anger that you regret later. You may find that this is enough to diffuse the situation or give you time to figure out your next move.
10. Be mindful of your body language and what you say.
Narcissists are terrible people, but they're also good at making you feel awful. They want attention and they want it when they want it and how they want it. Here are some tips on how to deal with them: 
Be mindful of your body language and what you say because the narcissist will take it personally and want an argument. If the narcissist is getting angry or making accusations, don't argue back because their anger will only escalate if you do.
Your best bet is to ignore them, walk away or change the subject. A way that works well for me is pretending I'm talking on the phone while I walk away from them so they can't see my face. It helps me calm down as well as not engage in a fight where I'll likely lose my cool. Also, be aware that narcissists are usually very manipulative and may use guilt trips as leverage.
11. Turn away from them so they don't continue giving orders or making decisions for you. 
Turn away from them so they don't continue giving orders or making decisions for you. This is the best way to get out of the situation and regain your composure if you are currently being ordered around by the narcissist. If you are in a relationship with one, then this would be wise during times when they are trying to push you into something that goes against what you want or need.
12. Do not apologize for anything
Narcissists are people who have an inflated sense of self-importance and entitlement. They believe that they deserve special treatment, privileges, and honors. They can be destructive people because they lack empathy and exploit other people in order to get what they want.
It's important not to apologize for anything when dealing with a narcissist because they don't understand apologizing as the acknowledgment of their own wrongdoing; instead, it's interpreted as an act of weakness or fear.
13. Do not show any emotion
When dealing with a narcissist, you must learn how to not show any emotions. If you let them know that they are getting under your skin, then they will exploit it and use it against you in order to get their way.
It is important that you maintain your composure and keep your expression neutral if you want to come out on top of the situation. Do not allow yourself to be provoked into an argument because this will only feed the narcissistic ego. 
To avoid triggering narcissistic rage, never make him or her feel as though he or she does not matter or does not have importance.
14. Give back as much good as you get
Narcissists have an inflated sense of self-importance and believe that they are better than everyone else. They have no empathy for other people's feelings, which leaves them without guilt or remorse when they hurt others.
The best way to deal with a narcissist is to give them as good as you get. This will give the narcissist the same treatment they dish out and make them think twice before going after someone else.
15. Always Remember that they lack empathy and guilt.
When dealing with narcissistic people, it's important to keep in mind that they are lacking empathy and guilt. It's also important not to get caught up in their whirlwind of emotions. They are masters of manipulation, so it's important not to let them see you as vulnerable by responding emotionally.
Be careful about getting into an argument with them because they'll do anything in their power to win, even if that means resorting to anger or name-calling.
Conclusion
The best way to deal with a narcissist is not to have one in your life. But if you're going to be in their presence, the above ways on how to deal with a narcissist will certainly be of help. 
If all else fails, remember that the only person who can change how a narcissist treats you is you!
Keep loving yourself. Your happiness is not negotiable.
See Also;
32 Weird Things Narcissists Do
10 GLARING SIGNS YOU ARE DATING A NARCISSIST
12 CLEAR SIGNS YOU ARE A NARCISSIST – NARCISSIST TRAITS
5 CLEAR SIGNS YOU ARE NOT A NARCISSIST