25 Legit Online Business That Pays Daily In Nigeria
It is a universal truth and a good mindset to have that wherever people are, there lies the potential of making money.
Not too sure if I got the quote right but you get the idea. 
In this 21st century, the number of internet users has greatly increased and as such there are so many legit online businesses that pay daily.
The internet is filled with so many potentials that even businesses that may not necessarily need the internet to operate daily have to be wise enough to find a way to take their business online.
With the emergence of social media, the potential in online business has kept on increasing.
Gone are the days where only the big brands that can afford TV adverts can only have access to the big clients. 
Online business breaks that barrier. Like in Nigeria, there have been the uprisings of so many comedians because of social media. Unlike before where they have to hustle their way into performing in shows just to be recognized.
Online business has also proven to be much easier to manage because you can manage your business from any location, even from the comfort of your home. And the cost of running an online business is considerably cheaper than usual, even with the flexibility that it offers.
Are you a student? House-wife? Even the man of the house or anyone at all as long as you have a mobile phone or laptop or smartphone with internet connectivity you can start making legit money online with little or no financial investment.
Even if you are a businessman already, but you haven't taken your business online or rather, invested in an online business, then you have to make that decision now.
In this 21st century, if you are not running an online business you would miss out greatly. There is no business without connecting with people and people spend more time online than anywhere else.
With online business the market is larger, you can be in Nigeria and transact legit business online with someone else around the world.
But in the world of online business, information is very important. Because every day you wake up amazed at the kind of business ideas you find online.
So I put up a list of 25 legit online businesses that pay daily. Of course, the list is infinite, as we go on in life we keep uncovering the numerous potentials in doing a legit online business that pays daily and how they work.
20 LEGIT ONLINE BUSINESS THAT PAYS DAILY IN NIGERIA IN 2021
1. Professional Blogging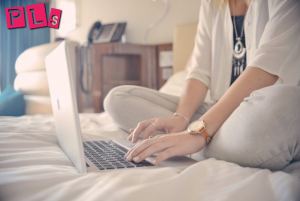 Blogging involves writing, photography, and other media that is self-published online.
Of course, like every other business, it involves connecting with people in writing. The Hallmark of blogging is frequent updates, informal language, and opportunities for readers to engage and start a conversation.
Blogging is not the easiest of online businesses though it is lucrative, it is always advisable to blog around your passion.
You love music, football, movies, giving financial advice, or health advice. Whatever it is. It helps you stay consistent and remain passionate about what you do.
All you have to do is set up a blog using any of the popular blogging platforms like WordPress. Keep uploading articles when you start getting more traffic you can apply for Google Adsense. Depending on your blog traffic you can earn from $100 and above.
Aside from Google Adsense, you can make additional income from affiliate marketing, Product and service sales, personal ads, and so on. Of course, all you need is just a laptop with internet connectivity.
Click here to learn more about how to start a blog.
2. E-commerce
E-commerce Is another lucrative online business whereby Customers can access an online store to browse through and place orders for goods or services via their devices.
As an online entrepreneur you create an online store, then as you continue to get more traffic to your online store your sales would begin to increase as well.
All you need is to create a website, and once your website is up and running, you can list your product or services on the website and start selling.
With E-commerce, you do not need to worry about a physical space like a shop or the location of your business which can even limit your customers. You can do this in the comfort of your homes and still be reaching out to the world.
What you should be thinking about now is the product or services to sell.
3. Youtube Channel
YouTube is the most popular video publishing platform in the world. People relate more with videos than with articles.
Just like a web blog, it involves finding a niche or something to create content for and then create videos on them.
You may not have to necessarily be the one in front of the camera to have a YouTube channel.
Unlike blogging, creating a YouTube channel is completely free. But you have to meet some criteria before your channel can be monetized. I.e Have more than 4,000 valid public watch hours in the last 12 months,
have more than 1,000 subscribers, and have a linked AdSense account. You also have to ensure you don't have any community guidelines strikes on your channel.
4. Cryptocurrency And Forex Trading
Currently, cryptocurrency and forex trading is the hottest online business.
It is all about trading currencies online. It involves the conversion of one currency into another.
The amount of currency converted every day can make price movements of some currencies extremely volatile. 
It is this volatility that can make forex so attractive to traders: bringing about a greater chance of high profits, while also increasing the risk.
Because of the high risk involved in forex or crypto trading, it is usually advisable to trade with an amount you can lose without going bankrupt.
5. Social Media Influencer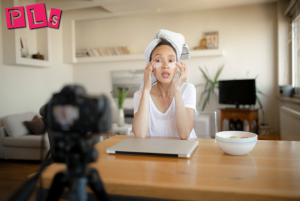 Social media influencers are people who have built a reputation for their knowledge and expertise on a specific topic.
They are people that have generated a large following of enthusiasm by making regular posts about that topic or niche, thereby engaging people who pay close attention to their views.
Different brands pay social media influencers to help them promote their product to their followers.
And all you have to do at first is attract followers in the best way you can for them to trust you enough to buy any product you promote.
6. Freelancing
A freelancer or freelance worker is a self-employed person who earns money by providing services to multiple clients.
A freelancer is self-employed and not necessarily committed to a particular employer.
A freelancer by a writer, graphics designer, music producer, web designer e.t.c. selling work or service by the hour, day, and job.
There are so many freelance platforms that connect freelancers with their clients. Sites like Fiverr, Upwork, PeoplePerHour e.t.c.
All you have to do is find a Skill and sign up to any of the platforms listed and in a short time, you would be making legit money online from clients all over the world.
7. Affiliate marketing
Affiliate marketing is all about referring new clients and customers to other businesses online and then getting returns for leads that convert to sales.
Most companies or businesses online usually have an account for affiliate marketers that brings in visitors that bought their product through the referral link of an affiliate marketer.
An affiliate marketer gets a percentage for every sale through his/her link. Brands like Amazon have affiliate programs as well.
And depending on the product and the brand the percentage given to the marketer varies.
8. Online Ad Agency
An online ad agency focuses primarily on marketing business, products, and services in the digital world.
They do that through website design and development, search engine optimization (SEO), content marketing, paid online advertising, social media, email marketing, and other services.
Online ad agencies are the replacement for flyers, radio stations, And newspapers in the online world.
As an ad agency, you work closely with the client to gather information and pitch their campaign ideas, followed by the creative process of actually making and distributing both print and online ads.
9. social media management for companies/individuals
This is very much self-explanatory. It is what it is, managing the social media account for companies, brands, and even individuals.
Social media is a very important part of any company that is willing to survive in today's world but managing all social media accounts is time-consuming.
Most Brands prefer to pay people to manage their social media accounts for them.
10. Drop Shipping
Dropshipping is a type of retail fulfilment that lets you sell products without managing, storing or shipping inventory.
All you have to do is Connect with the dropshipping suppliers and source product Advertise then in whichever way you want to, usually an online store, then you forward the customer order info to the supplier and the supplier fulfils the order.
One of the main benefits of dropshipping is that it simplifies fulfilment processes for merchants.
However, to be successful, you'll need to do your research and carefully choose your dropshipping suppliers and products.
11. Create Online Course
This is easy to do as long as you have a well-grounded knowledge of what you intend to teach.
Platforms like Udemy and skillshare make it easy for your course to have sales.
Create a course by creating a video or a PowerPoint course or whichever way you wish as far as people can learn better. Then you can publish on any of the platforms.
12. Virtual Assistant
A virtual assistant is a self-employed worker who specializes in offering administrative services to clients from a remote location, usually a home office. 
The typical jobs or tasks of a virtual assistant may include scheduling appointments, making phone calls, making travel arrangements, and managing email accounts.
Virtual assistants anywhere charge from $1 to $100 per hour, and sometimes. You have to be able to multitask and also manage time.
13. Start A Podcast
A podcast is an episodic series of spoken word digital audio files that are likely stored with a podcast hosting company.
I like to view podcasts as an audio version of YouTube. You still have to subscribe which makes it easy to get notified too.
Contents are easy to create because you don't have to worry about your attitude on camera.
Podcasts with a large listener base tend to get paid the most money for ad space. The amount of money a podcast can charge for an ad is charged per hundred thousand listeners (CPM).
14. Mini-importation
A mini-importation business is a simple type of business where someone buys a product from overseas at a cheap price and re-sells it at a higher price for profit.
What you need to do is register your business, find a cheap and reliable Import portal, choose the right product, import, and then the most important part create an online ad especially on social media so people can sell your product and hopefully get purchases.
15. Data Entry
A Data Entry role involves entering data from various sources into the company computer system for processing and management.
At the comfort of your home, you can be paid by companies to do some data entry jobs.
This is a very common skill among freelancers. The most popular tool used for the task is excel and Google sheet.
16. Copywriting
Copywriters research, plan and create written content (known as copy) to advertise goods and services on behalf of a client.
All you need is good Strong writing skills, Communication skills, Technical skills, Creative thinking, problem-solving skills, and research skills.
Copywriting is not an easy task to perform, so companies pay dearly for it.
17. Create And Sell Apps
This may not be a very easy journey to start but it has been made easy with Android mobile apps that you can use to create apps.
Which would be much easier than using the android studio software.
You can either decide to publish your app on the Google play store or sell it.
18. Jumia Agent
Being a Jumia Agent is just like a popular way to say an affiliate marketer for jumia.
You just have to register with jumia as an agent and then any order placed through you will attract a reward.
Depending on the products and number of orders made you can cash out even in millions.
19. SEO Services
SEO stands for  Search Engine Optimization. Basically, SEO services are services typically offered by an SEO agency that helps companies succeed in search engine optimization which would thereby increase its visibility in search results on search engines like Google.
You help a website or content rank higher on Google.
Any company that has a website would require an SEO service agent. And It is a very legit way to make money online.
20. Email Marketing
Email marketing is up to 40 times more effective than social media, according to a study done by McKinsey & Company.
It is simply a form of digital marketing that uses email to promote your business's products or services.
Just like every other marketing strategy, it helps companies to promote their product and eventually sales.
All you do is help compose a compiling email that would make buyers want to buy the company's product or service.
21. WhatsApp TV
WhatsApp tv is now very common in Nigeria today. Who would imagine that one can make a lot of money using WhatsApp status?
You start by increasing your contact list, posting funny videos and memes. You can even organize giveaways just to engage your viewers.
Then business brands can decide to advertise their product or service through your WhatsApp tv platform.
22. Drive your car with uber
Gone are the days where you had to worry about the stress and the damage that can happen to your car when you decide to use it for transport service.
Even as a private car owner, with your car in good condition you can register on Uber or bolt. 
People order a ride on the platform and you render service, with the app serving a linking point.
It is also a cool way to make money online if you have a car that is lying around almost idle and you have the time.
23. Online Tutor
There has Been an uprising of platforms like Superprof. But you can organize a personal tutorial using any platform of your choice. Even creating a group on WhatsApp is also a good platform as well depending on the kind of tutorial you want to offer.
Students pay for the courses before they are given access to attend the tutorial online. Of course, you have to make sure they are paying for a valuable service.
24. Web Design
Web designing is a very lucrative skill to do online. And it is much easier now.
Platforms like WordPress and Wix have made web designing a less tasking job to do.
25. Sell Product On Jumia, Amazon, Shopify, And Likes.
Instead of relying solely on shops or personal advertisements, you can sell products on already made platforms like jumia, Konga, Amazon Shopify e.t.c.
In conclusion
You don't have to feel pressured to do something illegal, there is even more legit online business that pays daily, you just have to make your choice and be consistent in it.
See also;
8 Latest ways to make money from WhatsApp
How to Start a Youtube Channel and Gain a Following
How to be a Jumia delivery agent and make money
How to earn money from Facebook