7 TRUE DEFINITIONS/ATTRIBUTES OF SELF DISCIPLINE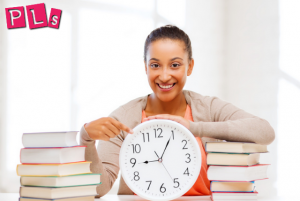 Napoleon Hill concluded in his  bestselling book by saying that "Self-discipline is the master key to  riches." 
Every other strategy to achieve success in life cannot be achieved without self-discipline.
Social media has made a lot of young people have pride in being lazy. But the message of self-discipline cannot be over-emphasized.
Self-discipline cannot be replaced by any other virtue. Even if you are lucky enough to inherit wealth from your parents, you need self-discipline to sustain it. Otherwise, it would wither at the twinkle of an eye. 
No matter how talented you are, self-discipline is important if you want to go far.
WHAT IS SELF DISCIPLINE?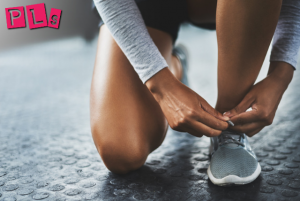 According to Brian Tracy in his book "No Excuses, the power of self-discipline", "Self-discipline is the ability to do what you should do when you should do it, whether you feel like it  or not."
Although, a lot of incomplete definitions have been given to the topic of self-discipline. They are very correct yet there is always something lacking in those definitions.
After a series of research, I came up with 7 true definitions/Attributes of self discipline that can make self-discipline well understood.
The ability to practice self-discipline is the real reason why some people are more successful and happy than others.
We have so much belief in fate and destiny, that it has made a lot of people stay comfortable with poverty and remain hopeful that what would be would be.
But the truth is, Life will never give you what you want, it gives you what you demand. 
It takes self-discipline to take from life what you desire.
I won't want to dwell more on the importance of self-discipline. But if you desire to know why self-discipline is important click here.
7 TRUE DEFINITIONS/ATTRIBUTES OF SELF DISCIPLINE
1. Self-discipline is Self Love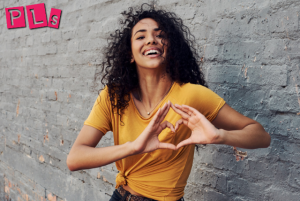 Self-love is to have high regard for your happiness and well-being. And it entails taking actions to support your physical, psychological, and spiritual growth.
Self-love can be expressed in different ways by different people yet the goal is always the same. That is to grow generally and be happy in the long run. Or rather to be the best version of yourself.
Who doesn't want good health? Who doesn't want to be successful? Who doesn't want to be happy? We all know what we want for our life. It's self-love that makes you desire those things for yourself.
But, self-discipline has been given a bad name. When we think of self-discipline we think of punishment. Although, self-discipline might seem like a punishment but it is actually self-love.
Imagine a parent disciplining his child, it is out of love for the child. Which the child may not see at the moment. The difference between parent-child discipline and self-discipline is that you are the one disciplining yourself. Hence the name self-discipline.
Self-discipline and self-love are seen when you tell yourself. I know the food looks attractive but I love myself too much to put my health at risk.
Or you have an exam or test but your friends call you to go out with them, you like to party but when you fail the exam you would not be happy with yourself in the long run.
Self-discipline is not that you hate yourself or want to punish yourself but loving yourself so much that you want to give it only the best that it deserves.
Self love is a very important and true attribute of self-discipline
2. Self Discipline Is Self Mastery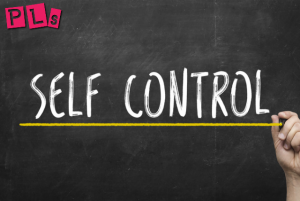 Self Mastery is the ability to take control of one's life without being blown off course by feelings.
Self-mastery also means self-control. It means being responsible for everything that takes place in your life. Not being a spectator but a performer.
Success is possible only when you can master your own emotions, appetites,  and inclinations. People who cannot master their appetites become weak and dissolute, as well as unreliable in other things as well.
Self-mastery is taking responsibility for everything that takes place in your life. You may not be able to control a lot of things in this world but you can control how you respond to them.
So, self-discipline can be seen as your ability to control yourself and your actions, control what you say and do,  and ensure that your behaviors are consistent with your long-term goals and objectives is the mark of the superior person.
Self mastery and self control defines what self-discipline really is.
3. Self-discipline is Self Denial
Self denial is another important attribute of self discipline that cannot be undermined or overlooked.
Self-denial is the habit of refusing to do or have things that you would like. Sometimes it can be called delayed gratification.
Self-denial is what makes a lot of people think self-discipline is self-inflicted punishment. 
This is where most young people get it wrong. They can't discern pleasure that should be delayed. Self-denial has become an old-fashioned character.
But the fact remains that if you eat your seed today, there would be no harvest for you tomorrow.
So, self-discipline is self-denial because it requires that you deny yourself the easy pleasures, the temptations that lead so many people astray, and instead, discipline yourself to do only those things that you know are right for the long term and appropriate for the moment. 
Self-discipline requires delayed gratification, the ability to put off satisfaction in the short term in order to enjoy greater rewards in the long term.
4. Self-discipline is Self Esteem
Self-esteem is an individual's subjective evaluation of their own worth. It is how we value and perceive ourselves.
Self Esteem is the state of the mind. Who are you to you?
Imagine a king eating sitting on the floor. He would be a king that is not disciplined enough or he has lost his identity. In other words, he lacks the knowledge of who he is, his worth.
If you know your worth as a young lady, you would be disciplined enough to know the kind of guys you should give your heart to.
Don't forget, it's a state of mind. It may not be what other people may see in you. But you have to discipline yourself until the people around you can see your true identity.
See yourself and think about yourself more positively. You feel happier and more powerful as a person.
5. Self-discipline is Self Respect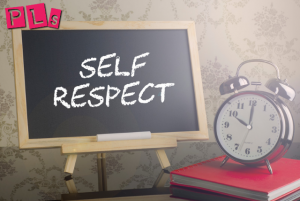 I was tempted to want to join self-esteem and self-respect together as they are related.
But Self respect is all about treating yourself the way you want others to treat you.
I helped a man push his car when it sank. Myself and other younger fellows. After we pushed the car he offered to give us money. I refused to take the money even when the other fellows wanted it so badly.
Because of the respect I have for myself I was disciplined enough to not take money for such a favour. Especially among children.
A Lot of people have no respect for themselves, hence are not disciplined enough to know what to accept and what not to accept. 
Sometimes, They choose to settle for less even when they deserve more.
As a matter of fact, The more you discipline yourself, the greater your sense of self-respect and personal pride.
The more you practice self-discipline,  the better your self-image is.
So, The more you practice self-mastery  and  self-control, the more you like and value yourself;
Self-esteem and self-respect is another important attribute of self discipline that you can be easily tempted not to pay attention to.
6. Self-discipline is Intentional
Self-discipline is a habit. You can't just have it normally. It is more than home training. 
And all habits are learnable. And the decision to learn is intentional. 
As you go further in life, you would keep encountering things that would put your self-discipline to the test. 
If it's something you are not aware of you can easily yield to the temptation.
You don't want to party when you have an exam. It's an intentional decision.
There are some foods you don't want to eat anymore because of your health, it's an intentional decision.
Self-discipline is a habit. Bad habits are easy to form,  but hard to live with. Good habits are hard to form but easy to live with.
And all habits are learnable. It is hard to form the habits of self-discipline, self-mastery, and self-control, but once you have developed them, they become automatic and easy to practice. 
When the habits of self-discipline are firmly entrenched in your behavior, you start to feel uncomfortable when you are not behaving in a self-disciplined manner.
Every practice of self-discipline strengthens every other discipline.  Unfortunately,  every weakness in discipline weakens your other disciplines as well.
If it's not intentional, it is not self-discipline.
7. Self-discipline is consistent
Another important attribute of self-discipline is consistency.
Have you seen a king today who suddenly becomes a commoner tomorrow and then a king again?
If it happens then his kingship can be questioned.
Self-discipline must be consistent.
To be consistent means to behave the same way, have the same attitude towards people or things.
The truth is, the result of anything cannot be seen when consistency is not added. It takes consistency before you can really get a good result.
As a matter of fact, consistency takes self-discipline itself. If people are going to take you seriously you have to be consistent in it.
If they see you maintain a certain attitude towards something, they would accept it for you. And when people start accepting certain things about you it becomes easier to live by.
There would be less temptation to battle with.
When you are not consistent, you start to contradict yourself and trust me you do not want people to know that about you.
To develop the habit of self-discipline, you first make a firm decision about how you will behave in a particular area of activity. You then refuse to allow exceptions until the habit of self-discipline in that area is firmly established. 
Each time you slip, as you will,  you resolve once again to keep practicing self-discipline until it becomes easier for you to behave in a disciplined way than to behave in an undisciplined way.
CONCLUSION

:

According to Brian Tracy in his book "the power of self-discipline" 

There are two laws that you fall victim to when you fail to practice self-discipline.  The first is called the  "Law of Unintended Consequences."  This law states that "the unintended  consequences of an action can be far  worse than the intended consequences  of that behavior because of a lack of long-term thinking." 

The second is the  "Law  of  Perverse  Consequences," which says that "a  short-term action aimed at immediate gratification can lead to perverse, or the  opposite, consequences from those at which it was aimed."

See also;

100+ BEST SELF DISCIPLINE QUOTES TO KEEP YOU GOING IN LIFE

Why is self discipline necessary?

200 SWEET LOVE MESSAGES FOR HIM & HER

HOW TO DEAL WITH INSECURITIES IN A RELATIONSHIP(7 EFFECTIVE WAYS)