8 THINGS TO QUIT IN 2022
There are far better things ahead than the things we leave behind-C.S Lewis
Making a life change is pretty scary but you know what's scarier? Regret.
Persistence is needed to become successful, it is the hallmark of success. It's heroic, quitting is not. 
Do you know quitting plays as much part as persistence? There are times you need to quit to become successful. Don't get me wrong. Persistent is good, but it is not the whole story. They are both important for anyone who's ready for success.
Quitting is needed when it comes to bad habits, and routines that are not fit for purpose anymore. It could be drug addictions, drinking, gambling, and the rest. Quitting is also needed in creating a new year resolution for yourself. The year is still in its first half so you still have time to set things straight. There are things you have to let go of.
Below are 8 things you need to set aside if you want to chase after success with a lot of ease.
8 THINGS YOU SHOULD QUIT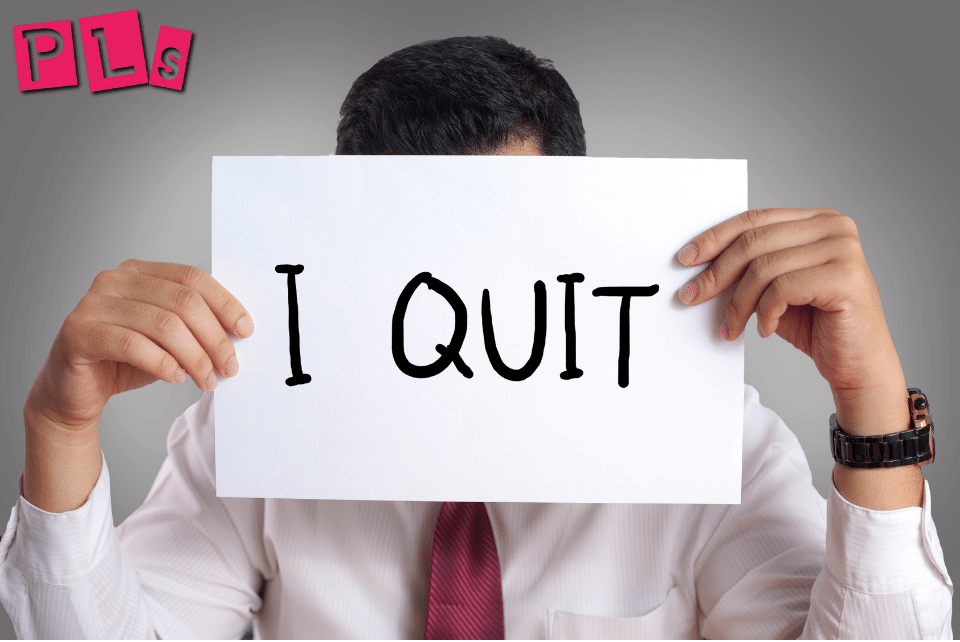 1. TRYING TO PLEASE EVERYONE
You can't please everyone so don't bother trying. Don't let people scare you, living your whole life trying to please everyone, worrying about what they think, have to say, or what they believe. Don't let the judgment of others stop you from being you. Because if you do, you are no longer you, but who everyone wants you to be.
Many a time, this habit is a result of fear of losing people. What's more terrifying is losing yourself while trying to please everyone around you.
2. FEARING CHANGE
One reason people fear change is because they focus on things they have to give up, instead of things they have to gain
Its true change is scary. But you know what's scarier? Is letting your fear of change stop you from growing, being open to new possibilities, and progress. If you don't get out of your little pond you'll never realize there's an ocean or sea out there. It is true that one might lose something big, but one can also gain something great. Fear of change is fear of being challenged. Fear of being challenged is fear of developing yourself. To become successful you have to accept challenges.
You want to move forward from where you are to a more befitting place for you. Change fear.
3. LIVING IN THE PAST
I don't believe in living in the past. Living in the past is for cowards. If you live in the past you die in the past- Mike Ditka
It's called past. It's done so move on from it. You might miss what's in front of you when you keep looking at what's behind you. It can affect your future to the extent that you miss what you deserve to get. 
Life's like a book. When you're done with one chapter, you move on to the next right? Or do you keep reading one chapter over and over? You'll never learn what's in that book if you don't continue to read. The same goes for our life, you live on and on. No matter what you have achieved if it is in the past let it stay there, and live in the present.
4. OVERTHINKING
Overthinking is the act of creating new problems out of the ones that never existed in the first place. Sometimes the worst place you can be is in your own head. It ruins you.
Overthinking leads to unhappiness. Yeah, thinking is good. But overthinking can end things before they even get the chance to develop. Just let things flow. Stay positive.
5. BEEN AFRAID TO BE DIFFERENT
Don't be afraid of being different. Being afraid of being the same as everyone else. It is like being afraid of your best self. Normal can be boring. It's challenging to be yourself in a world that's trying to make you like everyone else.
Stay true to yourself and your beliefs. Have a creative mind_ who you are should be unique.
6. SACRIFICING YOUR HAPPINESS FOR OTHERS
You can also be happy while making sacrifices for others. But never sacrifice your own happiness. Your happiness shouldn't be compromised. 
Nothing great is ever accomplished without sacrifices. But it shouldn't ruin everything that fulfills you. It shouldn't take away your happiness. 
7. THINKING YOU'RE NOT ENOUGH
Don't ever say you're not enough. If that person can't see how amazing you are then they're the ones who are not good enough for you. Do yourself a favor and cut them off.
You 
may 
not 
be 
flawless 
at 
what 
you 
do, 
and 
you 
may 
have 
been 
rejected, 
but 
it 
does 
not 
make 
you 
inferior
to 
others. 
No 
one 
should 
be 
able 
to 
define 
your 
worth 
for 
you. 
It 
is 
necessary 
for 
you 
to 
value 
yourself.
8. THINKING YOU HAVE NO PURPOSE
Life is never made unbearable by circumstances, but only by lack of meaning and purpose-Viktor Frankl
Stop thinking you have no purpose. People with purpose have no time for drama, they rather invest their energy in creativity. If you believe there's no purpose for you, you'll never have a drive. Think right to have self-acknowledgment. 
CONCLUSION
Good resolutions are simply checks that men draw on a bank where they have no account- Oscar Wilde
You should know when to walk away from things that don't align with you. In a long run, you will be glad you did. 
See also;
Things to consider before quitting
Mistakes Women Make in Relationships in 2022 
THE STRUGGLES OF AN OVERTHINKING MIND
7 Must-know Toxic Crushes That You Should Avoid