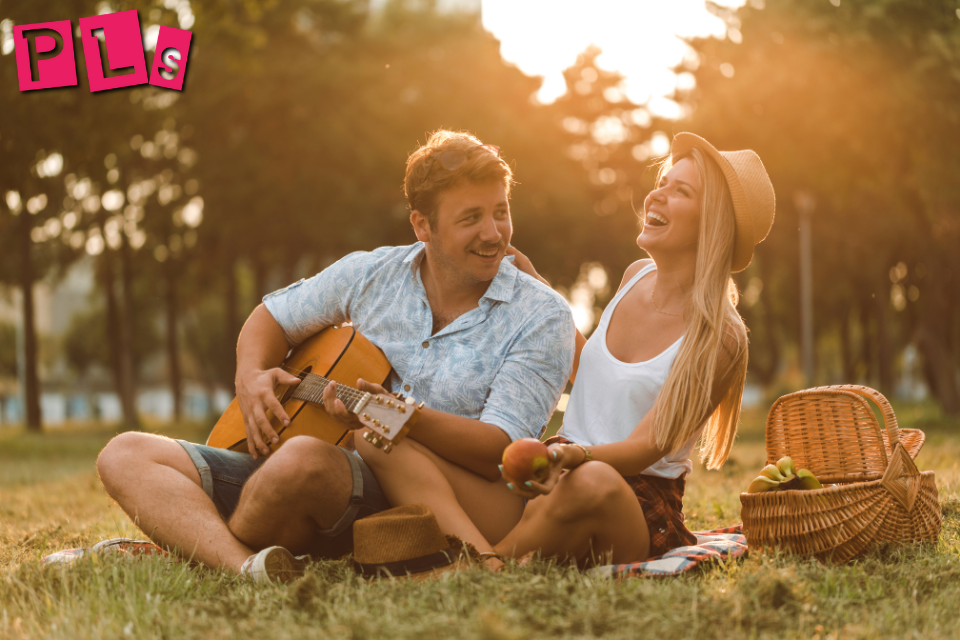 8 Ways To Connect Emotionally With Your Partner
Emotional connection can mean different things to different people but however you choose to define it, it always makes relationships better.
Emotional connection is not when you and your partner complete each other's statements, or when you both like the same thing or think the same way like what we usually see in the movies, where people think they have found their soulmate because they feel they are the same. Funny enough, like may not always attract like. 
What Does It Mean To Connect Emotionally With Your Partner?
So what then does connecting emotionally with your partner mean?
According to the everydayhealth.com newsletter, emotional connection is a bundle of subjective feelings that come together to create a bond between two people, The feelings may be anger, sorrow, joy, love, or any of thousands of emotions that humans experience.
What Is The Important Or Advantages Of Connecting Emotionally With Your Partner?
Emotional connection or rather the bond that holds couples together is one of the important strengths for couples to have, a relationship can easily lose vibes once the emotional connection is not there.
Although creating an emotional bond with your partner requires sacrifice because you have to open yourself up to trust your partner. But the advantages are worth it.
With a good emotional connection with your partner, you would enjoy the default benefits of a genuine relationship which is comfort, security, and refuge.
When our partner becomes emotionally disconnected or unresponsive, we can be left feeling lonely, sad, hurt, and even helpless.
Another advantage of having an emotional connection with your partner is that even though every relationship encounters difficulty and conflicts but when you have a secured emotional connection with your partner this temporary feeling is experienced as non-threatening.
Those with a weaker emotional connection with their partner at every slight disagreement panic that this threatens the relationship. 
Reasons Why People Don't Connect Emotionally With Their Partner
Relationships can be very sweet at the beginning and you might be tempted to believe that you have found your soulmate until the true test comes.
Connecting emotionally with your partner is not a target but a journey, you just keep understanding each other more daily. 
In the beginning, we are happy and in love. Life tends to be more carefree. By the time the issues of life such as growing careers, raising children, balancing home, life, and work, our emotional connection can be put to test and easily compromised. 
Compounded life challenges are usually one of the real enemies of emotional connection, that is why couples have to consciously strive for it.
In this article, we would see how to connect emotionally with your partners and enjoy all the benefits that go with it.
Forming a healthy bond with your partner is the first step in emotionally connecting with them. Maintaining a connection is crucial. You must believe that you can tell your spouse anything and that they can expect the same from you in order to feel connected.
It means you're comfortable with each other, you understand each other, and you're aware of each other's needs. 
8 Ways To Connect Emotionally With Your Partner
Here are some of the factors that contribute to the formation of strong emotional bonds.
1. Learn to express your remorse from the depths of your heart
If you really intend to connect emotionally with your partner, you want to make sure you ain't settling for crumbs. Don't settle for shallow or emotionally lifeless expressions. If you're not sorry, you don't have to say it, but if you've done something that has harmed someone else and you're sorry, but the words "I'm sorry" are stuck in your throat, admit it. 
A confession like this will usually soften you up enough to allow your remorse to be heard. You have to make sure you are expressing genuine feelings. 
I have noticed personally that, because of the whole idea of compromise in a relationship which I do not deny, we tend to go too far with it that we admit wrong just to avoid argument and research have shown that there is a probability that such argument would come up again.
If you are to connect emotionally with your partner, they have to know everything about you, your belief system, and life philosophy, pretending to agree with theirs would only create a hindrance to the emotional connection that you both are supposed to have.
He/she may not like it, then it's fine it would now be a question of you changing your beliefs, or trying to make them understand your point of view and ultimately see how possible you guys can really cope with each other and the possibilities of remaining in such relationship.
2. Always affirm and compliment your partner
Whether we've been together for six months or 60 years, it's easy to take our partner's excellent qualities for granted, and it can be difficult to express how much we value them. 
Making it a habit to give your partner specific compliments and affirmations will help you remember why they are special to you while also letting them know you notice them. 
You never want to leave your partner feeling unappreciated because you forgot to thank them. Never threaten to leave the relationship to get what you want or to persuade your partner to stay. 
If you're feeling manipulative, instead of acting it out, express yourself. Threats are negative promises made in response to one's attitude. If you truly want to end a relationship, regardless of how good, bad, or indifferent you are feeling, you will want to do so.
3. Always give your partner a listening ear
Before two can work together in this world they both must have to find a way to effectively communicate with each other. 
Communication is at the core of every successful relationship. Communication is only effective when one is listening when the other is talking and vice versa. 
What we see today are people who already have what to say in their mind and they are just waiting for you to finish talking so they too can talk without listening to what each other is saying.
Always listening to your partner even when he or she isn't making complete sense to you is a good way to create an emotional bond because it is you that thinks he/she isn't making sense but to him/her they are making a complete sense. So you have to respect that and listen.
By demonstrating that you are completely immersed in the conversation, effective listening establishes an emotional connection with your partner. Good listening validates the other person's feelings. If you want to listen actively, let your companion speak. After that, repeat what you've heard in your own words.
It is always nice when you quote what your partner said a few days or moments back as that would make them know that you are an active listener.
Through thoughtful and caring communication, you each learn the intricacies of the other. You learn what makes him happy, what makes him angry, and what brings him to his knees in joyful celebration. He learns what brings you to tears, what causes you to smile mysteriously, and what frustrates you. You each learn the essence of the other and feel compassion and empathy, or share the emotion.
4. Practise Empathy 
Do you want to learn how to connect emotionally with your partner? To begin, learn about empathy and put it into practice. Empathy is the act of putting yourself in another person's shoes and seeing things through their eyes.
When you empathize with your partner, you make an emotional connection with them because they sense that you know them well enough to see things through their "eyes and heart." Emotionally connected couples show empathy to everyone they meet daily, not just their spouses:
So, try to see the world as he does to discover who he/she really is. This means stepping back at times to envision why he behaves in certain ways. Observe how he reacts to situations and try to imagine being in his shoes and expect him/her to do the same.
The benefits of empathy cannot be overemphasized, as it can help you treat people right, it can also make you have a good sense of judgment concerning anything. 
Every human at some point is selfish but with empathy, you can reduce biased judgment and people would love that about you.
5. Be vulnerable in order to gain their trust
Even after spending a significant amount of time with someone, it is not always easy to overcome our personal barriers. Even if you can't make someone else vulnerable, you can try to be vulnerable yourself. Strategic vulnerability is a valuable skill to have. "Choose one place to begin being vulnerable. Why Having It All Isn't Enough." This could include discussing something that happened at work that you would not have discussed otherwise, expressing a difficult-to-share emotion from the past, or revealing personal information that you have been keeping hidden.
If you want your relationship to not look like a contract agreement where everyone is just playing the role of an artist without any emotional connection with each other then you have made yourself vulnerable.
Allowing someone into your inner sanctum of secrets, pain, and joy means taking risks. A risk of this magnitude demands trust. It is true, that when trust is betrayed, the healing is long and arduous but it is a sacrifice that you have to make if you really desire to connect emotionally with your partner.
6. Allowing Yourself To Be Emotionally Disconnected For A Longer period Than Necessary Is Not A Good Idea
It's not a good idea to stay emotionally disconnected for longer than necessary. If you lose touch, make contact with the other as soon as possible. If you're emotionally separating yourself from the other to punish them, admit it as soon as possible, no matter how uncomfortable it is.
Like I said in the introduction, as time goes on so many things compete for the attention of both parties and that can be a big obstacle to overcome. But whatever be the case you do not want to be emotionally detached for long and it can be harmful and difficult to refrain.
What you want you to do no matter the challenges involve is you have to always be accessible, responsive, and emotionally engaged.
Awareness, communication, and intentionality are good places to begin if your relationship is lacking the emotional connection you yearn for.
It's bad or rather risky to not pay attention to the emotional bond between you and your partner.
7. It is appropriate to express gratitude
Yes, expressing gratitude is required. However, there is more to it than that. True gratitude is specific, letting the person know that something they said or did surprise you. "Man, you handled that tantrum like a pro," or "Thanks for dealing with the kids so well tonight during bedtime." The phrase "thank you" has a deeper meaning. It shows that you have paid attention.
You are not spoiling your partner when you show gratitude and appreciate them. 
It is so funny how people believe that ingratitude can be a way to motivate people. No one wants to have anything to do with an ungrateful fellow.
Some people go like this "you tried, but…" and when the person rebukes them that they should appreciate first then they say I said, "you tried". Ladies and gentlemen This isn't appreciation at all.
The best way to go about things of this nature is to first express appreciation and in another different scenario you can bring up what you observe that isn't right.
Sometimes, it is not the result you are appreciating but the effort and the zeal behind it. Because on a very good day the result would match the effort.
8. Keep an open mind
Your partner is most likely inquiring about you because they genuinely want to know. It is critical to respond to questions such as "How was your day?" "How was your store?" and "How was your run?" with more than a shrug and a "How was yours?" Share your joys and sorrows, your triumphs and defeats, what made you laugh, what irritated you, and everything in between.
We can get so many things wrong by just trying to observe and study people but asking questions makes it a lot easier, married to the communication behind it equals a strong emotional connection with your partner.
You have to stay open-minded and ready to give genuine replies to questions. Avoid replies like"it is none of your business", "it is nothing to worry about". And funny enough, as humans that thing you don't want us to worry about it's what we would give us sleepless nights.
CONCLUSION
For a relationship to build and become stronger, one has to forge an emotional connection. Perhaps you are in a relationship with someone you feel strongly about or love.
When both parties seem distant, often holding back thoughts and seldom sharing each other, physically or emotionally. This sort of relationship might be a friendship or a co-dependent situation of living together or fulfilling a sexual need.
Without a strong emotional connection, it is doomed to frustrate one or both partners and ultimately fail.
See more;
WHAT IT MEANS TO BE DEFENSIVE OF ONE'S PRIDE
13 Reasons Why She Never Texts You First
8 Intelligent Approaches To Fixing A Struggling Relationship