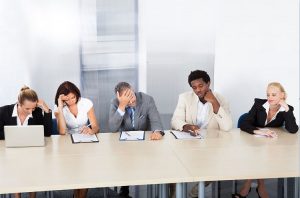 Today, we are going to be taking a look at salary jobs i.e being an employee – it's disadvantages and the ugly truth you need to know about it.
An employee is someone who is employed by an employer and being paid for the services rendered to the employer's business. This money can be in the form of wages or salaries as stated in the agreement.
Salary jobs have been hyped a lot, especially by older parents who are into small scale business. They say a lot of funny things like "do you want to end up a roadside auto repairer like me?". They so much make you feel self-employment i.e being an entrepreneur is worst compared to salary jobs. Salary jobs may seem attractive initially but in the long run, you get to see the disadvantages.
You need not forget that
salary is the bribe they give you to forget about your dream
The genuine reasons why you should not be an employee
Less control
You have no control over about anything that happens in the company. Sadly, you have no control over your self too. Even if you have more important matters to attend to, you still have to get a warrant from your boss. you tell me, isn't that slavery?
The difference I see there is that you are being paid and you have some rights.
Responsibilities can increase but salary may not
Initially, when you get a salary job, you can be okay with it especially when it is big enough. Salaries can indeed start at a high and attractive amount, but as responsibilities continue to increase your pay may stop being enough for you. With time, expenses usually rise to meet your income, and salary hardly increases except in some few cases.
Your pay is not directly proportional to your effort
Another disadvantage of salary job is that there is a lack of overtime pay. Overtime payment is when you spend extra time working and still get paid. Salary jobs lack overtime payment. Your salary remains fixed no matter the effort you put in it. The best you can be given is promotion but still, your pay is not directly proportional to your effort. When you have your establishment, you are sure your profit is directly related to the effort you put into your business.
Salaries workers suffer when there is price inflation
Salary earners are usually the ones that suffer most when there is price inflation. If I should have a business, and the price of petrol increases, I can increase the price of my product or services to accommodate the increase. But salary workers cannot do that. No matter how expensive things are in the market, the salary remains fixed, the minimum wage remains the same.
You can get bored and lose passion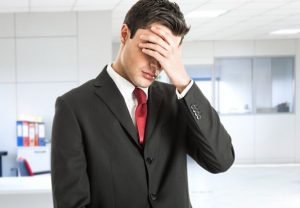 One big problem with salary workers is that they usually get bored easily. Reasons being that they most likely repeat the same task over and over again especially those whose passion is only on their pay. The moment the pay stops settling bills adequately, they end up losing passion for the job.
Just a fortnight ago, I was opportune to be in an office where I went to photocopy a document. To my greatest surprise, I found out that a lady I use to know was an employee there, and her job was to register persons, get their details from them and take a photo capture. She happens to attend to a long queue of people daily.
What happens when she has to attend to up to a thousand people a day? Will her pay increase?
I doubt that. what matters is the numbers of hours and days you work. This makes it boring to her and she might eventually lose passion.
But in a case where she is being paid according to the number of persons she attends to, she'll work with better passion because her payment is in direct proportion to her effort.
Job insecurity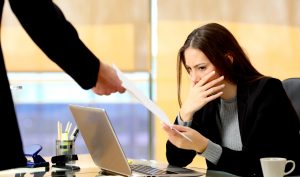 I see this one as the biggest disadvantage but its kind of a rescue mission to me. No matter your contribution to an establishment, all you just need is back-to-back unproductive behaviour to get sacked. Nobody can sack you from your own business, you are not even bounded by any rules made by other persons, you make the rules for yourself.
Summary
The role of an employee was highlighted. The aim is not to condemn the employees amongst us but to expose us to the reality on ground. Though being an employee comes with a lot of disadvantage, it's the safest passage to a comfortable life.
Would love to get your opinion on this matter. Kindly leave a comment below and share to family and friends
For more related articles, Click me
see also
5 Types Of Goals To Help Take Your Life To The Right Direction
Life Happens Irrespective of How You Feel
Simple Changes That Will Make Your Brain Work Better
Reference
financialsuccessmd: 5 disadvantages of being an employee