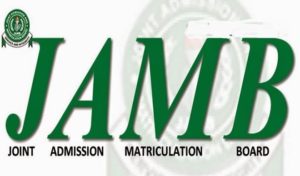 Gain admission without sitting for jamb
Hi guys. Welcome to the latest school news update.
If you are among those searching for
list of polytechnic that offer admission without jamb,
polytechnic without jamb,
federal poly without jamb,
list of polytechnic that admit without jamb,
easiest university to gain admission in nigeria,
list of nigerian university that admit without jamb,
2020 list of federal and state universities you can attend without jamb,
2021 list of federal and state universities you can attend without jamb,
then this article is for you.
Not quite long, I wrote an article on Top universities in Nigeria that does not require you sitting for Jamb.
However, these schools are quite expensive.
So, we'll be looking at other ways to gain admission into schools that normally requires jamb.
Firstly, getting admission without JAMB is a possibility. Many admission seekers have wondered and asked if it is possible to gain admission into a University without writing JAMB. It is possible.
However, that doesn't mean it will be without any form of examination. If it is simpler than jamb or not? that is a topic for another day.
Other ways to gain admission to a university without jamb
All the other ways involve you writing a direct entry exam
IJMB
IJMB stands for Interim Joint Matriculation Board. It is an A'level programme of one academic calendar that takes successful students to 200 level of almost Nigerian Universities excluding UI, Uniport, Unical, OAU, Unilag.
You can study any course with IJMB being Medicine, Law, Accounting, Pharmacy, All Engineering courses with the right IJMB subject combination.
See how to gain admission with IJMB
JUPEB
JUPEB stands for Joint Universities Preliminary Examinations Board. Just like IJMB, the JUPEB programme avails you the opportunity of being eligible for consideration for Direct Entry admission into the 200 level of University programmes. It is usually a 1-month programme.
Furthermore, with JUPEB you can get admission into degree programmes of schools in Nigeria. Also, for some schools, you can get admission to foreign institutions. For example, UNILAG collaborations include the University of Bedfordshire, University of Central Lancashire, the University of the West of England, De Montfort University, Leicester, University of Birmingham, (UK) and Soochow University, China.
See how to gain admission with JUPEB
Must I Have/Pass JAMB to gain admission?
If you have also been wondering…well, you have your answer now. In conclusion, you can easily get admission without JAMB UTME via IJMB and JUPEB programmes.
Please kindly share and leave your comments below
Related post
Top universities in Nigeria that does not require you sitting for Jamb