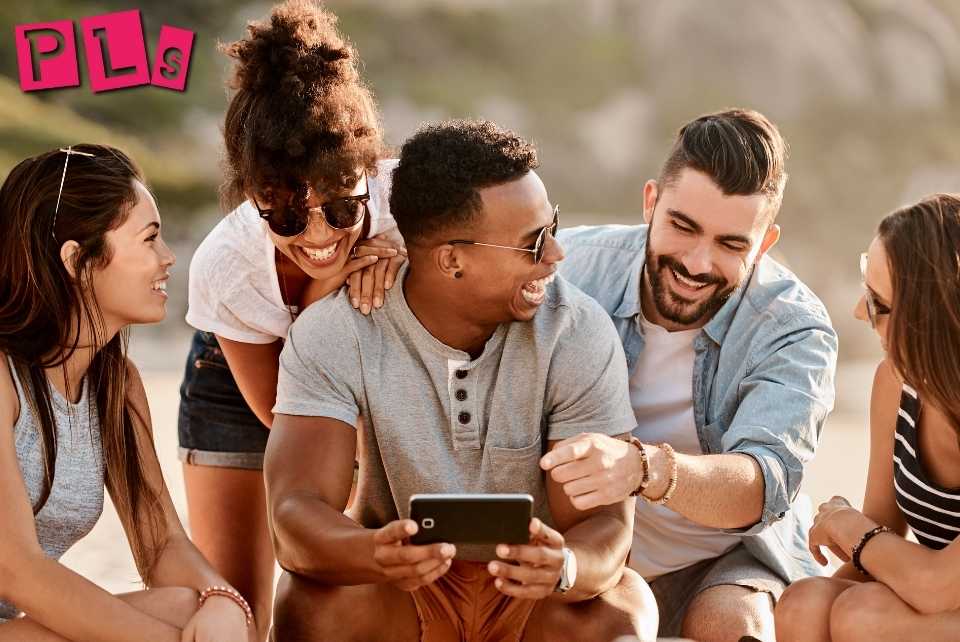 No, having a good social life is not just for extroverts only. It seems there is an unspoken agreement that extroverts own the social space because people's excuses for not having a social life are "I'm an introvert", "I don't like going out", "I like my space, I don't like meeting new people" etc.
Come on, we all know that there are a lot of disadvantages to this. Having a healthy social life goes a long way in improving your life generally.
Being social doesn't mean you have to jump on every happening event or allow people to disrespect your personal boundaries because you're trying to relate with them. It certainly doesn't mean you have to no longer love the things you're comfortable with.
A good social life is beyond partying and meeting people you can't even remember their names in a few days. It is basically knowing and networking with people for a balanced and mutually beneficial life.
Usually, people who like to meet new people have a lot of friends but that doesn't mean you should be friends with everyone you meet. Knowing when to build a friendship or maintain casual conversations with acquaintances is one skill you should possess.
There are a lot of benefits to having a social life. There's an energy and vibe it brings to your life. It helps maintain mental health and there is a lot to benefit from knowing people and it could be fun.
Also, it is important to also know that enjoying the quiet of your house, reading books, seeing movies or meditating are fun activities too. There's no monopoly to the fun. Fun is whatever makes you happy. Being social shouldn't stop you from doing what you love.
I'm sure you are interested in how to go about building a good social life, otherwise, you wouldn't be reading this. Here are a few steps to take in building a social life.
5 WAYS YOU CAN BUILD A BETTER SOCIAL LIFE
Be deliberate
Yes. Be deliberate about the kind of people you want to meet. It is very easy to meet anybody from anywhere randomly. Being deliberate about the kind of people you want to meet entails that you're able to choose people of similar interests and values,  people with similar professional paths.
It could even be that you want to widen your social circle, being deliberate allows you to choose the areas of interest you want to meet people from. So, if you're interested in tech, you might want to meet people in tech.
If you want to party more or go for hangouts frequently, you might want to meet someone who loves to party. It also helps that you outline the qualities you want to see in the people you meet.
If you want people who are jovial, energetic, reliable, punctual, etc, you're quick to pick out such persons from the crowd when you see them because they possess what you want. This also helps you know who you don't want in your life or circle. Being deliberate about meeting people is very important.
Go to events
Going to events where you can find these people is the next good step to take towards being deliberate. People with like interests usually stick together.
Book lovers have hangouts and social media platforms, tech bros have events and conferences, people who love music attend concerts and music fests, professional bodies have conferences and webinars, etc.
There are usually places you can go to meet people. Based on your preferences, attend these events and sometimes online meetings, knowing you have the opportunity to meet people.
Even when you don't specifically attend interest centred events, be open to meeting people because people from all walks of life are usually everywhere, somewhere, at some point.
Reach out and strike a conversation
Now you're there, go to people and strike a conversation. Don't wait for people to come to say hi first. Introduce yourself and what you do. You can connect on shared interests, football, music, books, etc.
Try to maintain eye contact and be bold to relate with them. If it's a business meeting or you're connecting on a professional level, it's important that you have your elevator's pitch ready.
When people talk to you, respond with the appropriate energy. Don't just go to events and press your phone throughout. Also, be sure to exchange contacts and social media handles with the people you click with and you're comfortable with.
Follow up consistently
What do you do after the event is over? This is the most important part. Follow up with the people you met. You can set aside a day or time when you call or send messages.
Constantly checking up keeps you updated and within reach. Meeting and getting to know people is not just about collecting the phone numbers of everyone and you end up viewing each other's status updates without any form of connection.
Have meaningful conversations with them and be consistent at it. But remember to keep it respectful and moderate. Don't abuse access or cross people's personal boundaries. Also, know when to let go of the consistency if the other person isn't interested.
Share value
People are always attracted to value. People want to connect and stay with the persons that give value or make them happy and comfortable. Share opportunities, invite them for meetings and hangouts and ask for areas you can be of help to them.
In some way, consistently share value and it's easy to stick together. Don't always be at the receiving end. Be open to what you can do for the other person too. Don't make people uncomfortable while talking with you.
It will deter them from wanting to continue. Know that different people come from different backgrounds and there will be issues you'll disagree on because of differences in your perceptions. Be open and willing to learn from each other.
CONCLUSION
It's not rocket science. Of course, it can be hard sometimes to keep up with different energies but it's only at the beginning. It gets better. You can see that you've met more people and therefore you know more people.
That's how social life is built and maintained. Some of these relationships build up into long-lasting and meaningful friendships. The trick is to maintain a cordial relationship with everyone.
It's important I repeat that they don't always have to be your friends and if you must be friends, know the extent to which you would go. Learn how to separate acquaintances from friendships to avoid abuse, hurt and harm.
I'm sure you have some ideas on how to be better at keeping a social circle. It gets better, you can even introduce people to the things you love. You win both ways, enjoying doing what you love and doing it with a network of people. Ready to start? There's never a better time than now.
Thanks for reading guys. Kindly leave a comment below and don't forget to share.
Related articles
REASONS IT IS DIFFICULT TO MAINTAIN FRIENDSHIPS NOW
How To Deal With Hot-Tempered Partner Or Friend
WHAT TRUE FRIENDSHIP TRULY ENTAILS
How to go from friends to lovers – Platonic relationship to romantic relationship
7 Tips to Organize an Eco-Friendly Date for Your Lover