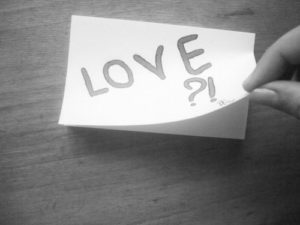 This is a love story, one made for the history books, one that will join the likes of Romeo and Juliet, Jack and Rose, Bonny and Clyde. And like all true love stories it ended in blood.
I still remember the day I first met her, it has been forever burned in my memory, her smile took my breath away and at the sound of her laugh, oh music filled the sky. It was a hot Tuesday morning, I mean recently it has been as if the sun has been trying to kill somebody's child. I mean in all my years of living in Benin, never have I felt heat like this.
I had just entered my faculty and was heading towards H1 the class where our lectures were meant to hold for the day when I mistakenly walked into someone. You see I had my headset on blasting some jams by patoranki and closed my eyes for a few seconds to savour the music and then I walked into her.
"I am so sorry", I said immediately as I opened my eyes and hurriedly removed the headset to see who I hit. Two girls stood in front of me, I turned towards the one I hit to apologize again but a voice stopped me.
"Are you mad, or you no dey look where you dey go?" came the angry reply of the girl standing by her side eyeing me with disdain while conversing with our common local language.
As I saw her it was as if time stopped, her beauty was breathtaking, her eyes sparkling like stars in the night sky, the smell of her skin, oh God, set me on fire. The atmosphere was electric between us, I could feel it and I am sure she could too. Just as I was about to talk or maybe reach out to touch her, her voice cut in and destroyed the moment.
"See as you dey look like mumu, abeg answer me" she said.
I was shocked, Ya she was beautiful and we had a moment but that doesn't give her the right to insult me, I mean who called this one into our matter. "I am sorry Na, I have apologized to her" I replied.
"Abeg e, look at the way you were starring like idiot" she shot back.
"Efe, it is OK," the girl I hit said to her friend, and her friend shot me another look of disdain as if it was my fault but I kept quiet.
"I am sorry oh,  don't mind her, she is just a trouble maker, My name is Grace and she is Efe" she said
"Oh I am Evans" I replied
"Please, let's go jor"  interrupted the stunning beauty  before I could say anything again and she dragged her friend away.
I shook my head, what a weird girl, a one in a million kind of beauty but a mouth from the gutter.
By the time I got to class, Dr SHAIBU was already in class, so I had to bear his insults and questions before I could enter which completely ruined my mood, so I put the girls out of my mind and focused on my day, but honestly I could never completely forget Efe.
A few days later we met again, I was meeting up my guy Moses so we could head outside school to do one or two as we normally say. When I got there, I saw Moses talking to two girls and I was not shocked, in fact it was expected. Moses is a ladies man,  or in more simple term a womaniser, Moses cannot end the day without hitting on at least three to four women, sometimes even at the same time and the sick thing about it is that, more often than not he is successful. Meanwhile, here am I his friend, not noticing women sef and even when I do, I am too shy to do anything, but irrespective of  our differences, he is my real guy, my 'padi' and we still just flow.
I walked up to him and was incredibly shocked to realize that the girls were Efe and her friend.
Moses seemed to be focusing the majority of his attention on Efe's friend so I just decided to stay in one corner so he can finish his 'levels' and we can move, and this also gave me the chance to observe Efe from afar without having to face her machine gun mouth.
After like ten minutes of waiting, I realized that he won't finish fast so I decided to brave up and walk up to him to remind him that we were still going somewhere.
I did and he introduced me to Efe and her friend whose name was Grace, then he and Grace continued their talk leaving me and Efe in awkward silence, I was pretty sure she didn't remember me if not things would have been worse.
"They should finish fast" Efe said.
"What are they even talking about " I asked.
"Nothing oh, they are just flirting oh," she replies
"How will I just stand and be flirting with woman like that for hours"
"You only say that because you don't have any skills unlike him " she shot back
"Ouch, you are so blunt," I said with a smile on my face
"Yep, if you want the honest truth, I am the one for you "she said as she returned with a smile of her own.
Honestly her smile lit up my world, it actually rendered me speechless for a few seconds.
God she is beautiful I thought.
"Where is your headset?" she said interrupting my thoughts
"What? "
"Your headset? You were wearing it the last time we met"
Oh shit so she remembered, I was seriously surprised, she had not given me any clue that she did.
"So you remembered eh?" I asked
"Of course how can I forget, it's not every day I get to insult a fine boy "
"And it's not every day a fine girl gets to finish me like that oh, but girl, you are harsh oh, because of you I have started leaving the headset in the hostel before I hit someone else and they just kill me," I said laughing.
"Don't mind me oh, I was just angry that day " she said by way of apology.
We got so involved in the talk that we forgot Moses and Grace and walked away sef, it was when Moses started calling me that I realised that hours had passed. We exchanged numbers and parted ways but as we left I knew one thing for sure, I had fallen in love
A few months passed and Efe and I started dating, it was true love I tell you, no other way to describe it but written in the stars, destined to be together forever, our one plus one defiled maths and became one, but the bliss didn't last for too long because some idiots started trying to put asunder to what God had joined together, ya you heard me, they tried to steal my girl. Now before you call me paranoid, I ain't lying, I could see it in their eyes, the jealousy ate them up, they couldn't believe I got an angel like Efe so they tried to take her away from me, all of them, together against our happiness, I tried to warn Efe about them but will she listen? no, she was always like "Oh Evans you worry too much, they are just friends"
But I could see it, the hunger in their eyes for her, why won't the damn idiot listen to me and avoid them. No, no sorry, my baby ain't an idiot, I am just too angry, you see what they've caused, they made me insult her, they always tried to cause trouble for us, why won't they leave us alone. I… I tried to tell her we were OK on our own, I mean who needs friends when you have love, but I guess she does, I mean so am not enough for her,  after everything huh, I mean what do friends have that I don't huh?
OK OK Evans, calm down, She loves you, no need to freak out, we are E square, Evans and Efe together forever. Nothing can ruin it right? So I let her have 'friends', ya, let them steal quality time she could be spending with the love of her life, I mean what's wrong with wanting to always be with your love. But no, I let them have their space, I am the perfect boyfriend right, even when she is being unreasonable and demanding space  I still let her have her way.
Of course, I still followed her when I could but at least I made sure she didn't see me. I mean what kind of boyfriend will I be if I left my girlfriend to wander all on her own.
So imagine my shock when she tried to break up with me, I mean she called me clingy, me, me of all people, ah I have suffered! I just knew it, those her 'friends' had succeeded, this is what happened for leaving her alone, this is my punishment for letting my girlfriend hang out with others.
I still remember how it occurred. I mean I could tell something was wrong for a while, she no longer sounded excited on the phone when we spoke but I just felt that maybe she was a bit stressed out. But that day was different, she was the one who called sef, she had just come back from an outing with her friends, Grace and Vera, I had been following her for a while so I saw them when they left filmhouse and I watched her enter her hostel. I stood by the window waiting for her to go to bed but instead, my phone vibrated. I moved away from the window to go and answer the call only for me to see it was her calling.
"Hey, baby, what's up? For you to be calling me at this time, hope all is well?" I asked.
"Evans we have to talk oh"
"What's up, let's talk na"
"No it needs to be in person " she said "Let's see tomorrow morning "
My heart started beating in my chest, I knew something was wrong. "You know, I am coming to your side now," I said.
"Don't worry, it's lat……. " She tried to say but I had already hung up.
I walked up to her door and knocked, at first there was no answer, I knocked again and called out "Efe it's me come and open "
"Evans?" She called back tentatively
"Yes oh, come and open up"
"What are you doing here at this time?" She asked as she opened the door and let me in.
She was still as beautiful as the first time I saw her, even now without any make up, her hair in her hairnet and in baggy Pj's.
"You said we needed to talk, so I am here" I replied.
"Ah, how? So soon "
"I was around the area doing something, I would have called you oh but I felt you were out with your friends " I shot back.
"Okkkaay" She said uncertainly.
"Oya so what is it you wanted to talk about "
She took a deep breath and swallowed, "Honestly I am not prepared to talk oh,  I was thinking I will be able to plan something this evening "
"Baby, talk to me, you can tell me anything " I cajoled
"OK, OK, I guess I… I…  I am… am breaking up with you" she stammered out.
"Ehen! I didn't hear you "
She took a deep breath then replied "I said I am done, I am breaking up with you "
I couldn't believe my ears, my whole world crumbled around me as she said that,
"Ha… Ho… How! Why!  What happened? Wh…..why? Di… Did I do something wrong? " I struggled to get the words out, it was like a hand was squeezing my throat shut.
"Of course you did something wrong Na, You are crazy, you are possessive, you don't want me to hang out with anyone but you, I mean what is wrong with you? Which normal person calls someone like ten times a day? "
"But, but I allowed you to go out with your friends" I cried out.
"But you follow us, you stalk us,  do you know how creepy that is".
"No no no," I said shaking my head in disbelief, I walked up to her and held her "Nah Nah Nah, you are not breaking up with me, we are together forever," I said shaking her.
"Hey hey Abeg abeg no let me vex oh, is it because I am talking to you like better person eh, you dey craze? Something dey work you eh?"
It had skipped my mind that Efe was a warri girl, she carry crase for her head, I still remember my first opinion of her the day I hit her friend, the angel with a gutter mouth.
"Ok, OK Efe let's think about this, don't do anything we will regret oh"
"Shut up, I  do not have your time, how would I be dating someone who'd be stalking me Evans we are done, please leave "
I was heartbroken, is it wrong to want to spend all my time with my love, to call her ten times a day just to hear her voice, to love her so much it hurts, if that is wrong then I don't want to be right. I mean we were meant for each other and everything was perfect until those friends, I knew I was right to tell her to avoid them, it's not her fault, they just poisoned her mind.
Don't worry my angel I will fix it all and we will be together once again. I mean Is it really love if you don't fight for it, What is love without a little blood to water it.
I was outside her house staring straight into it but had no idea I was there, I was pretty sure that I was the last thing she expected when she woke up this morning, but there I was, ready to right a wrong, to fix what had been broken, it was going to be so easy if all went according to plan, all I had to do was wait for her to finish combing her silky human hair and leave the house and then everything will happen the way God intended, I will have my love back.
Grace stepped out of the house and all she saw was a hand descend on her face and everything went dark. Bye-bye Gracey, one down and one more to go before I get my love back.
Getting Vera was not going to be as easy, after all, she stays in the school hostel and there was no way I could get into hall 1, at least none I could think of. I knew I had to do it immediately after getting Grace so people don't get suspicious and go and hide her.
I picked up Grace's phone and sent a message to Vera asking her to come over to her side immediately, that it was urgent.
It took her thirty minutes to get there, in those minutes I was burning with excitement, soon I will be reunited with my love again, my darling, my princess who they tried to ruin, but it didn't work, no Evans was smarter than them,  he dealt with them properly, yes, with Grace and Vera out of the way it will E square again, Evans and Efe together forever. I was interrupted from planing our children by the knock on the door, Vera had arrived.  I opened the door and once she saw me she knew something was immediately wrong.
"Oh shit!" she said and then she turned to run but the knife descended quickly and cut her short as it ran its course across her neck.  I pulled her quickly into the house so the blood doesn't stain the place too much.
So everything was ready, I have finished the task God put to test my love, and now I and my baby can finally be together. Yes, it was all ready, all I have to do is clean up then call her, I can't wait to see the joy on her face when I explain that we can finally be together. But wait, what if she still doesn't want to come back, I shook my head to banish that thought, no she will, it was them that was poisoning her mind and they are gone. She loves me truly I know that.
Just then a knock interrupted me, who could that be I thought. I walked to the door and peeped to see who it was.
It was my baby, Yes she knew all is fixed and has come to see me. I quickly opened the door and rushed to her.
"Hey Grace what's up, Vera told me you wanted us to come……… " she stopped short when she saw me.
"Hey baby" I said with a big smile on my face
Her expression shifted from shock to confusing.
"What are….. " then she took in the blood on the floor and her eyes stopped on the steel drilling knife in my hand.
"Where are they? Where is Grace? " she asked with fear in her voice as she pushed her way into the house.
Why is she scared? Is she not happy?  I had taken care of the problem, now we can be together.
"Baby what's wrong? I took care of them, now we can be together " I said to her but it was as though she didn't hear me, her eyes were fixed on the bodies of her two friends which lay in the corner.
"You killed them," she said as she turned back to stare at me in horror. Trembling like one standing in front of a psychopath. I really ain't one or am I?
As I looked into her eyes I could see the fear, horror and disgust reflected there but worse of all as I looked into her eyes I saw that I had just broken the girl I loved.
Oh shit, I thought, I have really messed up. Was This Love? or Was it plain Madness?
-E. D. Oghre
kindly share and leave your comments