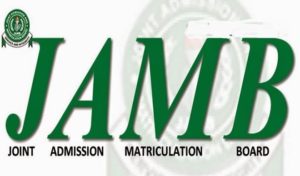 Jamb CBT: How to manage time effectively during jamb exam
Hi guys. Welcome to the latest Jamb news update
In our previous article, we looked at how to answer your jamb questions effectively.
However, how effective can you be without proper time management?
Before we take a look at how to effectively manage your time so that the timing wouldn't be a barrier, it's very important you go through these powerful time management articles.
5 Highly  Effective Time Management Principles
4 important time management skills that will improve your productivity
10 solid reasons why you need to manage your time well
10 Practical Ways to Effectively Manage Your Time wisely
Welcome back. let's take a look at what brought us here.
How to finish jamb exam on time
Time management is key when taking examinations. Your output at the end of the day to an extent depends on your ability to properly manage your time. Here are some tips that will be helpful in managing your exam time during the UTME.
Log in with your registration number as quickly as possible
Do well to confirm the registration number after you have typed it to ensure it is accurate. Note that the registration number consists of 8 digits and 2 letters of the alphabet.
Know the amount of time allotted for the exam
Be sure to know how much time you have for the entire exam. Divide the time in minutes by the number of questions you have to answer. What you get would be the average time you should spend answering each question.
It's one thing to know how much time you have, but it is most important to be conscious of that time. You are advised to attempt the practice test yourself on how you will manage your time during the examination.
For example, if the duration of the JAMB UTME is 2 hours, within which 180 multiple choice questions are to be answered, to allot time adequately to each question, divide 120 minutes (i.e 2 hrs) by 180. This will give you 40 seconds.
Hence, you are expected to spend about 40 seconds (less than a minute) on each question.
However, power outage or system failure will not result in the loss of selected answers. So do not panic if this occurs. You will be guided on what to do by the exam officials.
Tell me how you feel using the comment section below and don't forget to share
Related posts
Jamb CBT: Steps on how to answer Jamb questions correctly
Jamb CBT: How to write CBT exam without mouse
Jamb CBT exam guide: 15 CBT Frequently asked questions(FAQ) and answers
Jamb CBT expo: Why you must desist from anybody offering you jamb expo
People also search for
jamb cheat site
how to answer jamb question
jamb tips 2020
jamb time duration
jamb hint
jamb 2020 syllabus
jamb question extractor
how to pass jamb government