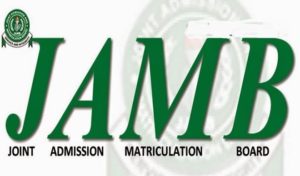 How to write CBT exam without mouse
Hi guys. Welcome to the latest Jamb news update
I came across some group of students who were scared about how to go ahead writing Jamb CBT exam because of their poor computer background.
I had to explain to them that you don't necessarily have to be a computer literate.
This made me decide to write an article on this. However, I will be streamlining this article to how to write CBT without mouse.
Recommended: CBT frequently asked questions and answers
Ways to write jamb CBT exam without mouse
There are 9 keys to be used on the keyboard during CBT without using mouse. The keys are ABCD PN SRY
You can press A to choose option A, press B to choose option B, press C to choose option C or press D to choose option D
You can press N to move to the next question or press P to go back to the previous question.
When you are done with the examination, press S to end the exam, a dialogue box will appear asking you to confirm your action then you press Y to finally end the exam.
However, when you mistakenly press S and you are not done with the examination you can press R to return back and continue your examination, but if you proceed to Y  instead of R it means your exam is over and you cannot go back to continue.
People also search for;
how to write jamb exam in computer
how to submit jamb cbt exam
how to write jamb with computer
how to write jamb using a computer
how to write jamb and pass
how to write jamb 2020
video on how to write jamb
how many questions in jamb
Kindly share and leave your comment below
Related post
3 reasons to do jamb change of course and institution in 2020
Jamb CBT expo: Why you must desist from anybody offering you jamb expo
Best Universities In Nigeria To Study Your Dream Course