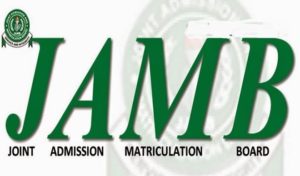 Jamb CBT: Steps on how to answer Jamb questions correctly
Hi guys. Welcome to your latest jamb news update.
We are focused on giving you everything you want on your quest to be successful in your Jamb exam.
see Jamb UTME: 10 Jamb frequently asked questions (FAQ) and answers, 
Jamb CBT: How to write CBT exam without mouse, 
Jamb CBT exam guide: 15 CBT Frequently asked questions(FAQ) and answers and 
Jamb score that guarantees you admission today.
Students student often ask how they can answer jamb questions correctly, best way to answer jamb questions etc. In  this article I'll be giving a brief explanation on how to answer jamb questions properly.
How to answer Jamb questions properly
Pay attention to instructions
Before you attempt any question, make sure you have read and understood all the instructions for the examination. Be sure to read through to the end; do not make assumptions. Note that your time starts counting when you click on 'Start Exam'.
You must check the subjects displayed and confirm they are your choices.
You must read the instructions carefully before attempting any question.
Read the questions carefully
Because of time constraint, most candidates rush through the questions without properly reading and understanding them. This could cause you to pick the wrong answers.
Be sure to read and think through each question properly before picking an answer. This is because there are cases where some questions may be similar to the past questions you have studied or other cases where two options in a question are alike.
Avoid making assumptions.
Recommended: The 10 Deadly Dangers Of Assumptions That Can Destroy Your Life
If you are not familiar with the use of the mouse, see how to write Jamb CBT exam without a mouse
Pick just one answer
Multiple-choice questions require just one answer. Ensure you pick one answer.
Answer the easy questions first
Skip the more challenging ones for later.
Choose "all of the above" only when you are sure that all the options listed above that option are correct.
Choose "none of the above" only when you are sure that all the other above listed options are incorrect.
Crosscheck your answers
If you still have some time left after you have answered all the questions, do well to cross-check your answers to be sure that you have not made mistakes.
It is important to avoid over-confidence; be careful when doing this. Change a selected answer when you are certain you made a mistake. Check that you have done all that is required before you click the submit button and end the examination.
Let me know how you feel as you leave your comments below. Thanks
Related articles
Gain admission without sitting for jamb
Top universities in Nigeria that does not require you sitting for Jamb
Jamb CBT expo: Why you must desist from anybody offering you jamb expo
People also search for
how to submit jamb cbt exam
how many questions in jamb
how to write jamb exam in computer
jamb repeated questions
jamb question and answer 2020
how to use mouse in jamb
how to write jamb and pass
download jamb past question app