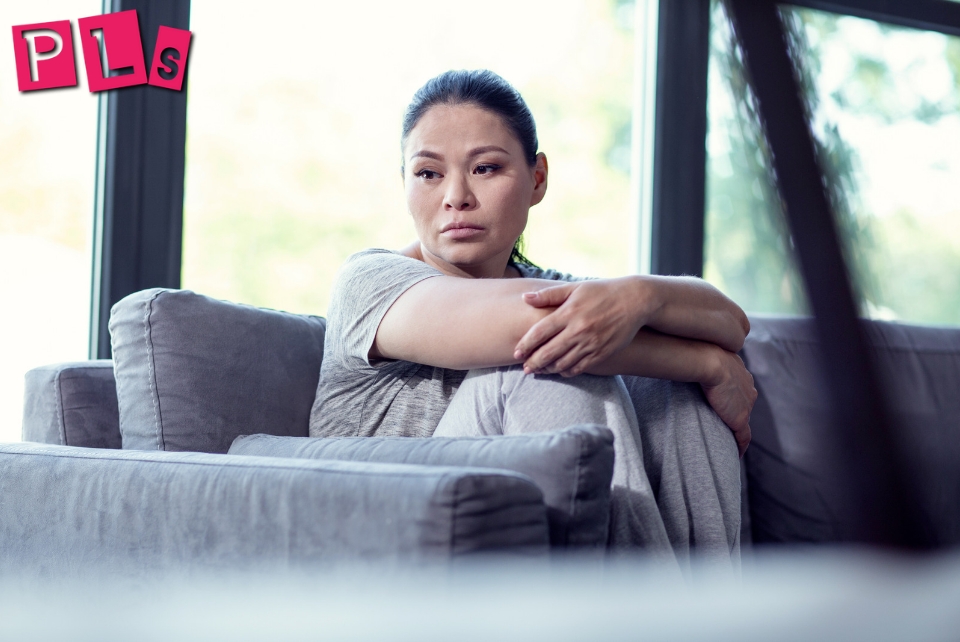 We are all aware that building a relationship as a young or old couple in today's world is not an easy task. It takes all of your wit and determination to make it work. Commitment, loyalty, physical attraction, honesty, and, most importantly, agape love – the pure, willing, and sacrificial love – are some of the inputs from both partners that are considered to make a relationship work in 2022.
Even if all of the prerequisites for a successful relationship are met, it would be deceptive to claim that the "ship" will sail smoothly over time. In every relationship, there will be mistakes that irritate the other person. While both parties are capable of making mistakes, this article focuses on the most common mistakes women make in relationships that drive a man away.
Relax and enjoy some of the worst relationship mistakes made by women, as well as how to correct such mistakes in a relationship. First and foremost, here is a breakdown of the points that will be covered in this article;
Failing to take "additional" and "proper" care of yourself as a lady
Being unnecessarily envious
Lack of emotional intimacy with your partner
Comparison of your relationship.
Failing to appreciate what they do for you.
Occasional betrayal of their trust
Not giving/calling your partner pet names
Constantly being negative
Power Imbalance
Insufficient communication
Not respecting his personal space.
Attempting to transfer your insecurities
Failure to take "extra" and "proper" care of yourself as a lady
When most women enter into a long-term relationship, one of the gravy mistakes they make is reducing or stopping taking extra and proper care of themselves. They begin to feel confident that their partner is in it for the long haul, especially in a marriage relationship with a couple of children. During this time, some personal hygiene is suspended. Hygiene includes shaving their legs, regular exercise to maintain a fit body, and putting on nice makeup or outfits to look suitable for their partner, as they usually do in the early stages of a relationship. These are some of the errors women make when they finally settle down in a relationship.
No one is asking ladies to perform Achillean tasks to correct these errors. All that is required is that you appear presentable, clean, healthy, and refreshing. This will also make you feel more confident in front of your partner and other people.
Being unnecessarily envious
Mild jealousy can be beneficial! We've all heard that people, including ladies, like to stake out their turf and fend off competitors. When you're in love with someone, it's natural to be a little jealous. Mild jealousy is another way to demonstrate to your partner that you love them and do not want to lose them.
While it is natural for any partner to be "check out other people", it could be as harmless as breathing oxygen. There's no reason to be overly and insanely jealous of it. Most people are turned off by excessive jealousy because they interpret the reaction as a lack of trust in them. Don't let jealousy devastate your relationship.
If you believe your partner is paying too much attention to people outside the relationship, a calm and straightforward conversation about how you feel could go a long way toward expressing your displeasure.
Inadequate emotional intimacy with your partner
Understanding, managing, and connecting to your partner's basic emotions goes a long way toward controlling our realities and bringing about the success of the relationship. It is said that our feelings determine the pace of our lives as well as who we attract to ourselves. Most importantly, it keeps us in touch with our partners.
Most ladies need to understand how their partners work and value their differences. Emotional intimacy fosters a deep sense of security in your relationship, allowing you and your partner to bring out the best in each other rather than suffer through the worst together or alone. Emotional intimacy entails expressing your feelings verbally, sharing vulnerabilities, and trusting without feeling isolated or lonely.
Reading this article, you can learn about some negative emotions to avoid in your relationship.
Related Article 405 Intimate Questions To Ask Your Crush To Trigger Intimacy
Comparison of your relationship
It is critical to understand that comparing your relationship to friends and other people can be detrimental to your love life. One of the most common mistakes women make is comparing their partners to other people. This may not be motivated by hatred or spite; instead, it may be inspired by a pure mind in an attempt to encourage the partner to improve.
Regardless of the intentions, it is not advisable to compare them to other people hoping that it will cause them to improve or change. You will never be able to obtain the desired characteristics from a partner in this manner. In the long run, your relationship may develop faux intimacy as your partner begins to pretend in order to satisfy you.
Failing to appreciate what they do for you
Another common mistake women make in relationships is failing to appreciate what their partners try to do or do for them. These characteristics are most common in women with a sense of entitlement and self-centeredness and who believe their partner should compensate them for loving them. They are ungrateful when their partners do even the most insignificant things, such as spending time with them. They are always convinced that their partner should have done more. This is a massive buzzkill in most female relationships.
Taking advantage of your partner's love in a relationship is not only unattractive but is also unjustifiable.
Occasional betrayal of their trust
Trust is an essential component of any relationship, and it does not develop overnight. If anyone is considering a future with you, they must believe you respect them enough to put their trust in you and have their back. All relationships exist and are built on the foundation of trust.
When trust is broken in a relationship, such as by cheating, the confidence and foundation are usually destroyed in an instant. Consider a continuous breach of trust; it may not be easy to repair such a relationship.
Although cheating appears to be the most common way to break trust in a relationship, there are a number of other actions that can lead to a breakdown in trust. Some examples include breaking your word or promises, keeping secrets from your partner, not sharing your feelings, manipulation, and lying.
Consider rebuilding your partner's trust with the COME FORTH Formula if you have broken it.
Not giving/calling your partner pet names
As ridiculous as it may sound, this could be a deal-breaker in a relationship. A quick search on this topic reveals how little these errors have harmed many relationships. However, this evidence is based mainly on a few surveys that did not capture an entirely representative sample of different types of love. Nicknames can be beneficial to a relationship, especially if one or both partners enjoy them.
A number of ladies have developed nicknames for their romantic partners, and it appears that pet names for partners exist in a variety of languages, ranging from Afghan Persian pet names to Yoruba pet names. When things get tough, these terms of endearment come in handy, allowing for a natural recourse to humour and playfulness. Here are some romantic nicknames for your partner.
Constantly being negative
Yes, negativity can be fatal to a relationship. As defined by researchers, the negativity effect is the tendency to react more strongly to negative than to positive events and emotions.
When ladies hear a mix of compliments and criticism, they tend to focus on the complaint rather than the praise. This imbalance, also known as the negativity base, is one of the most common errors and causes of broken relationships.
A minor disagreement can have disastrous consequences when the power of evil overpowers your judgment, prompting you to take actions that further alienate your partner. You would be far better off as a lady if you used your rational brain to override your irrational impulses.
Because you are biased by internal overconfidence that magnifies your own strengths, this "negativity effect" magnifies your partner's faults, real or imagined, beginning with their ingratitude. Working on this action will undoubtedly improve your relationship.
Imbalance of Power
Men are frequently cast as dominant in all romantic relationships, while women are cast as a differential. Working against this order could be one of the blunders in your relationship.
Several successful women have expressed their inability to attract and/or keep their partners in a relationship. Why? This is because they rely heavily on their masculine energy. While masculine energy was most likely required to achieve that status, they can not do it all independently.
Men will look at you and see no role for themselves if they can unless he's on the lookout for a cougar. When attempting to enter or maintain a relationship, it is always advised that a lady tone down her masculine energy.
Insufficient communication
Most women appear to believe that their partners can read their minds. This isn't entirely their fault because it's in a woman's nature to be more sensitive and nurturing than a man. As a result, they expect their partners to be the same way. They hope men can understand their needs without having to express them verbally, which is an Achillean task for many.
If you want your partner to do something for you, don't expect him to know just by thinking about it. Inform him! A simple request such as "I'd like to be cuddled right now" would solve a lot of problems in a relationship.
Communicate your preferences and likes.
Not respecting his personal space
Some ladies forget that every man (man or woman) requires some alone time, even in relationships or marriages. Ladies become clingy, especially when it comes to someone they adore. While this may be romantic in some ways, it may also be disastrous to your relationship.
Allow your partner time to spend with friends, family, hobbies, and himself. Trying to cling to your partner during these times will choke him, and a breakup may be imminent.
Attempting to transfer your Insecurities
Most women experience bouts of self-doubt on occasion, which is entirely normal. However, dumping or attempting to dump these personal insecurities on your partner may cause a schism between you and your partner.
When there is too much insecurity in a relationship, it can create a toxic environment and undermine your confidence. When insecurities begin to affect you and your partner, you must:
Boost your self-esteem.
Identify the source of the problem.
Trust in your partner and yourself.
Find a solution to the problem as soon as possible.
Final Thoughts
No lady prays for a failed relationship or wishes to be the cause of a failed relationship due to mistakes that could have been avoided. Although there are other mistakes that women make in relationships, we sincerely hope that the ones listed here can be avoided in order to make your relationship sweet and long-lasting.
Thanks for reading guys. Kindly leave your comments below and don't forget to share.
Related articles
The Effects Of Lack Of Communication In A Relationship
8 Intelligent Approaches To Fixing A Struggling Relationship
9 Signs To Know When To Walk Away From A Failing/Failed Relationship