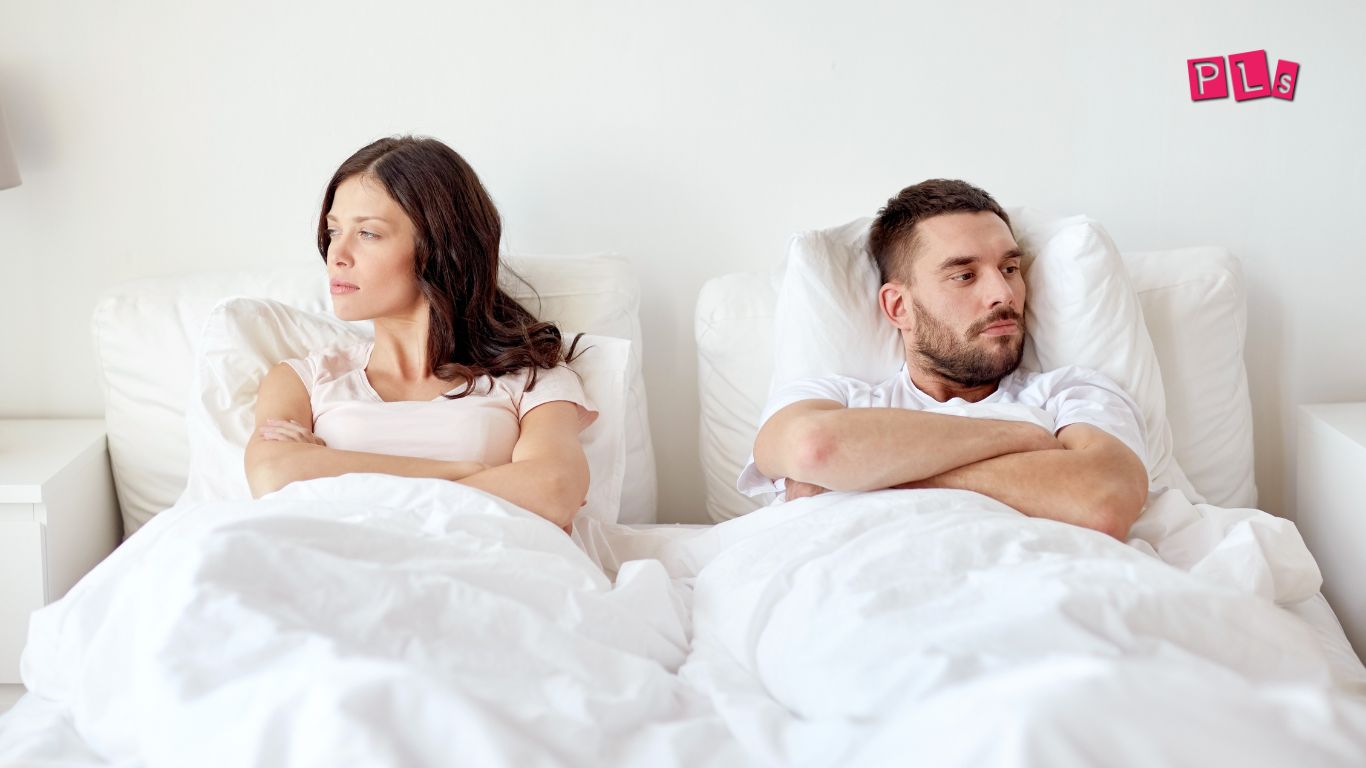 Many people enter into relationships with the idea that they would last.
However, the lifetime of a romantic relationship is determined by a couple's compatibility level, personality features, and habits.
Poor communication, a lack of mutual respect, and trust issues are all early warning signs that a relationship will not continue.
In this blog post, we look at various warning signs that a new relationship may not last.
You can turn things around and develop a lasting bond with your partner if you recognize these red signals.
12 EARLY SIGNS A RELATIONSHIP WON'T LAST
The acts you do today will determine the future of your relationship.
If you've recently begun dating someone, these are the top warning signs that your relationship might not last and what you should do to assure success.
1. Communication issues
A healthy relationship relies on communication. Poor communication in your relationship life might lead to distance and misunderstandings.
When communication breaks down, the relationship suffers.
How will you create intimacy and overcome hurdles if you and your partner can't talk frankly about your feelings, desires, and problems?
Pay note if interactions appear superficial or forced, or if one of you avoids challenging discussions frequently.
Quality communication is a priority for successful partnerships.
They express their true feelings, listen without judgment, compromise when necessary, and work as a team to overcome issues.
Lack of communication is a major red flag that a relationship will not continue, so start communicating!
Maintain a weekly relationship check-in, express your hopes and anxieties, give praises, and say "I love you" frequently.
Make eye contact, clear your mind of distractions, and be truly present. Your relationship will thrive if you maintain this level of intimacy and support.
A healthy, long-lasting relationship is built on open, honest communication. Start talking now if you haven't already – your love life depends on it!
Express your feelings, share your true self, and connect over meaningful talks.
By improving communication, you will boost the likelihood of long-term success in your relationship.
2. Constant conflict
While disagreements are natural in any relationship, recurring problems and the inability to address them can signal deeper compatibility issues.
If you and your significant other can't stop fighting, it's a big warning indicator that your relationship might not last.
Constant squabbles indicate that you are not on the same page.
When you and your partner are continually at odds about everything from housework to quality time, it demonstrates a lack of understanding and compromise.
The good news is that communication and counseling can assist you in getting back on track!
Set aside regular time to communicate and reconnect with each other.
Make an effort to understand your partner's point of view, listen carefully, and discover win-win solutions.
You can get through any snag with hard work. However, if fighting persists despite your best attempts, it may be time to reconsider the relationship.
After all, life is too short to waste it bickering with someone you love!
Long-term involvement in a stormy relationship frequently does more harm than benefit.
3. Inadequate emotional intimacy
It's difficult to form a strong connection in a relationship when there's a lack of emotional intimacy.
If you find yourself withholding information from your partner about your feelings, hopes, dreams, and vulnerabilities, it's a warning that the relationship may fail.
Emotional intimacy entails the following:
-Disclosing specifics about your life, experiences, and history
-Talking about your feelings, desires, worries, and vulnerabilities.
-Providing emotional support to one another
-Being able to entrust sensitive information to one another
A relationship can feel shallow or unsatisfying without this level of connection.
While physical intimacy is vital, it is emotional intimacy that holds two people together.
If you've been dating for a while but still don't feel like you really know or understand your partner, it's a sign that the relationship isn't going to endure.
The good news is that emotional intimacy can be developed over time through honest communication and quality time spent together, so begin sharing and connecting on a deeper level today!
4. Issues of trust
A healthy relationship is built on trust.
If you have recurring trust issues, such as envy, secrecy, or dishonesty, it could be an indication that your relationship is in peril.
When you detect your partner lying or concealing information from you, confront them!
Small lies can grow into larger deceptions, eroding your trust in one another.
Come clean right away by discussing the problem openly and honestly.
The greatest method to get your relationship back on track and develop a strong connection with your partner is through honest communication.
5. Different values and objectives
If your goals and ideals do not match, your relationship may fail before it ever begins. Pay attention to the following early warning signs:
• Your financial perspectives are diametrically opposed. Perhaps you want to retire early and your partner spends money like it's going out of style.
Because financial values are difficult to compromise on, this fundamental disagreement could generate problems.
• Your conceptions of fun are diametrically opposed. You'll struggle to find common ground if you're an adventure seeker who enjoys impromptu travels and new experiences but your partner is a homebody who prefers a quiet night in.
• You differ on major issues such as marriage or children. If you want to start a family together but your partner doesn't want children, you'll be forced to make a difficult decision later on.
Before delving too far, it's better to handle deal breakers like these openly and honestly.
Take note of these warning signs that your basic principles and life goals aren't in sync.
While partnerships necessitate effort, compromise, and sacrifice, disagreements on basic issues are difficult to resolve.
If you and your partner have fundamentally different values, life objectives, or future aspirations, it might pose substantial obstacles and impede long-term compatibility.
Try to compromise where possible, but if you discover that you're just not the proper match, you might be better off splitting up.
6. Mutual respect is lacking
Mutual disrespect is a significant red flag. If you routinely put your partner down or fail to value their views and feelings, it's time for a reality check.
Mutual understanding and compassion are the foundations of a healthy relationship.
When you find yourself thinking, "They're overreacting" or "They don't know what they're talking about," pause and rephrase your thoughts.
Your partner is deserving of your respect. Make an effort to see things through their eyes and be sensitive to their experiences.
Similarly, if your partner routinely dismisses your feelings or opinions, express yourself!
Explain that in order to create trust and intimacy, you must first feel heard and valued.
Compromise and finding common ground are crucial. If you show respect, you will be shown respect in return.
If, despite your best efforts to increase communication and understanding, you still do not feel valued, it may be time to reconsider the relationship.
You are entitled to a partnership in which you are heard, supported, and cared for. Don't accept anything less!
7. Ignorance of limits
If your partner routinely disregards established limits, you know your relationship is in trouble.
Mutual trust and respect are the foundations of healthy relationships. If they dismiss your pleas for space or privacy, it's a big warning indicator that the relationship won't last.
Maybe you told them not to come over unannounced or rummage through your phone, but they still do it.
Maybe you asked for a night off from texting to focus on work or friends, but your phone is overflowing with messages.
Disregarding your needs and limits demonstrates a lack of respect, which can only lead to more serious issues in the future.
Don't dismiss these signs; instead, have an open and honest discussion about what you both want and expect from the relationship.
Compromise and listening to one another are essential for a long-term partnership to succeed.
If they continue to step over your limits after you've expressed your worries, the writing may be on the wall.
The decision is ultimately yours, but you deserve a healthy relationship in which your boundaries and permission are respected.
8. Disinterest in resolving conflicts
When you find yourself dragging your feet in resolving relationship issues or avoiding uncomfortable conversations entirely, it's a significant red flag.
A healthy relationship is marked by compromise and dispute resolution.
That enthusiasm and team spirit has begun to disappear if you've lost interest in working through obstacles together or feel defeated before you've even began.
Perhaps you're no longer inspired to work since you've discovered you desire something different or the issues are too deep.
Instead of confronting issues with optimism and inventiveness, you make excuses, blame others, or bury your head in the sand.
You'd rather avoid an argument or upset feelings by sweeping issues under the rug.
Avoiding disagreement, on the other hand, exacerbates the issue and creates hatred.
Relationships necessitate effort, communication, and a common determination to overcome problems together.
If you've lost that spark of determination, it could be an indication that your relationship is over. But don't despair just yet!
Rekindling your desire to compromise and resolve problems in a healthy manner will help you get back on track.
To keep your love alive, you must strive to understand one other and discover common ground.
9. Frequently leveled criticism
If your partner constantly blames you for little infractions, the relationship is doomed.
Constant criticism erodes your confidence and self-esteem, resulting in anger that grows over time.
Search for patterns. Consider whether the criticism occurs frequently or only during times of stress.
Criticism that is repeated, even over minor issues, is a huge red signal. Your partner should support you rather than tear you down!
A healthy partner will address issues constructively and with care, rather than criticizing you personally.
If you're continually walking on eggshells to prevent another round of criticism, this dynamic won't last.
The good news is that you can speak up and tell your partner that their criticism is harmful and must cease.
If they refuse to change, you should consider ending the relationship. You are deserving of a kind partner that values you for who you are!
10. Inability to compromise
Compromise is the lubrication that keeps a relationship running.
You're in for a bumpy trip if you don't have it. If you and your partner rarely meet in the middle, it could lead to problems down the road.
Do you dig your heels in during disagreements, refusing to budge?
Is it usually the case that one person gets their way while the other stews in resentment?
Successful couples understand the importance of being willing to compromise.
They recognize that a relationship is a two-way street and take turns giving and receiving.
Rather than perceiving compromise as a loss or surrender, consider it an opportunity to improve your partnership.
Keep an open mind when listening to the opposing viewpoint.
Look for answers that satisfy both of you, even if they aren't ideal. Flexibility and a cooperative attitude will benefit you greatly.
A lack of compromise indicates a lack of respect or consideration for your partner's wants and desires.
It suggests selfishness and a refusal to prioritize the relationship.
If left untreated, minor issues will grow into major issues as animosity grows over time.
So start making tiny and large compromises to get your relationship moving in the right manner.
11. Inequitable effort
When both people do not put in equal effort, the relationship will fail.
If you are the only one who initiates dates or discussions, this is a major red sign.
Romantic partnerships necessitate effort, compromise, and an openness to meeting each other halfway.
If you put forth all of the work to establish plans, start meaningful conversations, or do tiny things to show you care while your partner sits back and coasts, that imbalance will only breed bitterness in the long run.
A healthy relationship is mutually beneficial. Both people must be equally invested and willing to put in the work to strengthen the bond.
Don't be afraid to point out unequal effort and emphasize that you require more initiative and efforts from your partner.
If they are hesitant to step up after that chat, you deserve a relationship in which you are not the sole bearer of responsibility.
Remove yourself from the situation before the imbalance kills your self-esteem and capacity to trust others. You deserve a genuine partnership in which you are both fully invested.
12. A lack of assistance
If your partner does not support your ambitions or dreams, it is an indication that you are in a terrible relationship.
Relationships necessitate encouragement and collaboration.
Do your significant other applaud you on or try to talk you out of your dreams when you tell them?
Your most ardent supporter will be your partner. They'll ask how they can help you achieve your goals and will applaud each step along the way.
If your lover is apathetic or deliberately opposes your pursuits, it demonstrates a lack of concern for your happiness and well-being.
This self-centered behavior will only worsen over time and harm your self-esteem. Why stay with someone who isn't looking out for you?
You deserve a friend who motivates you to pursue your goals and assists you in becoming the best version of yourself.
Don't accept anything less. The proper partner will be your confidant, champion, and rock. They'll cheer you on and compliment you.
If you're in a relationship with someone who holds you back rather than pushing you ahead, it's a warning that your relationship won't endure.
Support is the bedrock of sincere love. Without it, sadness is unavoidable.
So, if your partner shows little interest in your ambitions, dreams, or achievements, it's time to go.
Don't waste another day with someone who will not support you through life's ups and downs. You're so much more valuable than that!
Conclusion
Most people disregard warning signs that a relationship is doomed from the start.
If you discover that your love life isn't going well, you owe it to yourself to address the underlying issues and have the bravery to walk away if necessary.
You are entitled to a healthy relationship in which you are heard, respected, and cared for.
Life is too brief to accept less. Take action today to create the relationship you desire and require.
These signs should not be seen as conclusive evidence that a relationship is doomed, even if it is beneficial to be aware of issues early on.
Every relationship is different, so it's critical to examine the context, communicate openly, and seek professional help if necessary.