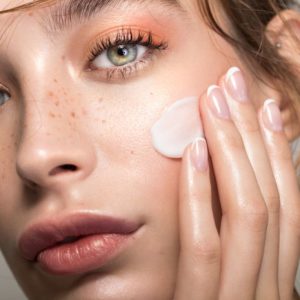 Good morning lovers😘😘
It is skin tips day💃💃💃
Today on skin tips, I will be talking on getting a flawless bare face and maintaining it.
Have you ever noticed that using bar soap on your face(in times of absolute necessity) makes it feel super squeaky clean? That's your skin barrier, stripping away, and crying for help. Most bar soaps ain't fortified with hydrating,  antioxidants or pore cleaning ingredients the skin on your face needs. Bar soaps are made to wash dirt but face cleansers are specially formulated to wash away dirt and balance the pH of your skin not to strip the skin of its oiliness
Using a bar soap will keep stripping the skin of its oiliness resulting in dryness and early ageing of your skin. It is highly recommended that one should use a normal soap for the body and a face Cleanser for face not a liquid soap or body wash.
types of face cleanser
there are two types of face cleanser:
For oily and normal skin.
For dry and combination skin
Treat your face with love because that's what people see on meeting you for the first time and don't forget to use a face toner🥰
Much love😘😘
read also: How to Recognize Different Skin Types and Condition
for your quality skincare products, you can contact Fawaz on