We keep talking about goals in productivity either in the form of how to set goals or how it can be achieved. Hardly have we taken time to discuss types of goals. Before you go about setting and achieving that your goal, why not read along on the types of goals you can set.
First and foremost, let's take a look at what goals are.
Goals are often about anything in life, as long as it's something you set to realize within a timeframe. There are different types of goals you'll set to form your lifestyles better. for instance, you could set a goal to buy the latest iPhone at the time the year ends. To achieve this goal, you'll need to set smaller goals like saving 100 dollars every month or 30 dollars every week.
Funny enough, these goals can leave one blind to the reality on ground. How? some might ask. Your relationship and family might be lacking; for students, it might go a long way to affecting your academics; Generally, it might harm all other important areas in one's life.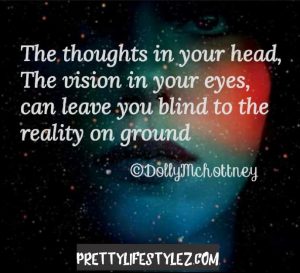 To put things in shape and hold your lifestyles on track, the following are the forms of goals you must pay attention to and set. They will assist you to grow in your productivity, achieve incredible success, and live a balanced life.
Categories of Goals
All the types of goals we are are going to deliberate on as we proceed, all fall under one of these categories of goals. These categories are all time-based.
Nothing else helps you to invest your time wisely more than time-based goals. These can be in the form of short term, long term or lifetime goals.
Short term goals
These are goals that are short compared to all other categories. In reality, it's not as short as it may sound ( usually a span of 3months to 6months ).
They are often referred to as stepping stone goals. The reason behind that name is owned to the fact that it's usually cumulation of short term goals that lead to long term goals.
Short term goals are goals that you start right away. Examples of short term goals are:
Lose 10 pounds of weight in one month.
Increase income by 40% over the next six months.
Take 5 online mini-courses in 2 months.
Save up some money to enjoy a vacation later in the year.
Read a book every month.
Write two blog posts a day.
Save 20 dollars daily.
These stepping stone goals are what keeps us motivated to set higher goals and achieve them.
Long term goals
These are goals intended to be achieved in the future. you don't just wake up one morning and start chasing long term goals if there are no stepping stone goals already laid down to take you there.
It normally takes more than a year to achieve these goals. It's only the achievement of short term goals that will lead to success in these long term goals.
Some examples of long term goals are:
Graduate from college.
Save for retirement.
Have my own business.
Obtain a doctoral degree.
Land your dream job.
Buy your own house.
Get a promotion.
Change a career.
Long term goals connect you to your bigger purpose and give you a sense of direction. Achieving long term goals also brings lasting results. Imagine being able to buy your dream home, you will enjoy it for as long as you want.
Also, it leads to life goals. You can call it a stepping stone to life goals.
Lifetime goals
Lifetime goals are the bigger goals one wants to achieve in his/her lifetime. It keeps one satisfied with a life well spent.
It is tied to one's talent and passion. Most times, financial benefits are not motivators to achieve these goals.
Take a young evangelist, for example, his/her lifetime goals may be to win nothing less than 1million souls before his/her death.
Like Apostle Paul said in the Christian bible:
I have fought a good fight, I have finished my course, I have kept the faith: Henceforth there is laid up for me a crown of righteousness, which the Lord, the righteous judge, shall give me at that day: and not to me only, but unto all them also that love his appearing.
You can feel a sense of accomplishment all over it. That's how it feels when one achieve his/her lifetime goals.
Some examples of lifetime goals include:
Become country President at 40.
Become a TV Host, host the top hierarchy in the world of Politics, Business, Sports and Entertainment before turning 35.
Climb Mount Everest at 65.
Travel to all countries of the world before age 55.
Buy and develop a 100 hectares of land in Africa as retirement home and farm.
Stay fit and run the marathon at 80.
Setting these goals is usually not a problem. However, achieving it depends on how successful in other areas of your life that are important to you.
Types of goals
These are usually life-based goals and they all fall under the time-based goals explained earlier.
In other to achieve all-round success, it is paramount to set goals in all areas of your life. Failure to do so will see you attain success in only the areas you did set goals. That's why most people who attain financial success often miss out in other areas of their life. They just set financial goals because society has mistaken financial success for all-round success.
These goals range from Relationship goals, Academic goals, Career goals, Financial goals etc.
Academic goals
These are goals that are not necessarily needed by everyone.
They are normally goals set by someone at any level of formal or informal education to be able to attain a certain degree.
However, these goals are based on the level ones in. A child in the primary stage of education won't have the same type of goal with one in the tertiary stage.
Some examples of academic goals are:
Reading Skills Improvement.
Improving Math Skills.
Writing Skills Improvement.
Improving Focus & Concentration.
Improving Listening Skills.
Progressing to the Next Grade.
Learning extracurricular skills, like swimming or piano.
Career goals
Career goals are the most important goals in your professional life. However, one has to continually set these goals to get to the peak of his/her career. It can either be business goals for those into businesses or your job goals.
It falls under lifetime goals and it reflects your professional vision.
Examples of career goals are:
Earn a higher Degree or Executive Certification.
Become a Consultant in your field.
Rise to top management cadre within 5 years.
Increase your job performance metrics.
Find a job with better staff welfare package.
Financial goals
Financial goals are the goals we are accustomed to. Taking your career goals seriously often helps out too
However, these goals are in regards to savings, spending and investing. Balancing them accordingly often leads to financial success
Examples of Financial success include:
Paying off debt.
Saving for retirement.
Building an emergency fund.
Buying a home.
Saving for a vacation.
Starting a business.
Feeling financially secure.
Personal goals
Personal goals are goals you set for your personal development. It encompasses many other types of goals such as health and fitness goals, skincare goals etc.
These are set goals for the sole purpose of making you a better person in what you do, and also to let you live a better life. Nonetheless, it goes a long way in encouraging and motivating others around you.
Some examples of personal goals are:
Develop a habit of gratitude.
Stop procrastinating.
Wake up early.
Develop emotional intelligence.
Walk for 30 minutes a day.
Avoid foods with high cholesterol.
Keep a regular bedtime.
Quit smoking.
Drink at least 2 litres of water a day.
Moisturize daily.
Exfoliate regularly.
Relationship goals
Relationship goals are goals set to maintain a healthy relationship with the people around you. Be it family, friends or foes.
Examples of relationship goals include:
Eat more veggies to have a healthy family.
Create a weekly/monthly time out.
Have a daily family devotion/meditation.
Volunteer to do some chores for your spouse.
Find time for fun.
Understand each other.
For other relationship news, click me
Balancing all the aforementioned goals accordingly and achieving them often leads to all-round success. This is what we should all strive toward.
However, do well to make your goals S.M.A.R.T
What are S.M.A.R.T goals?
S.M.A.R.T is an acronym used to represent Specific, Measurable, Achievable, Realistic and Time-bound (or Time-related). A goal that is not SMART is nothing but a vague goal and such can be hardly achieved.
Setting SMART goals begin with knowing what you want to achieve and what it takes to achieve them. Taking your goals through the SMART process can help you refine your ideas and redefine your goals.
SUMMARY
Going about your daily life without either setting goals or working towards a set goal is a failure on your part. Examine your life daily and locate areas where things can be better.
popular and well-renowned philosopher, Socrates said:
an unexamined life is not worth living
Examining alone is not the aim. Go ahead and set goals to make things better and work towards achieving it.
These goals cut across all areas of your life be it your health, fitness, career, business, academics, relationship, family, finances etc.
Start with the short term goals, which is a stepping stone to the long term goals. Failure to do so will prevent you from achieving your life goal you've always thought about all your life.
Lastly, setting goals will be a futile activity if the goals are not SMART. Make your goals SMART and you will find that achieving goals is not as difficult as they seem.
Kindly share your thoughts on this topic using the comment session below and share to family and friends
For other personal development articles, click me
Other goals related articles:
20 unknown factors preventing you from achieving your goals
12 Strong Reasons Why People Don't Set Goals
How To Achieve Your New Year Resolution In 2020
References:
lifehack: 9 Types of Goals to Help Get Your Life on Track
developgoodhabits: 7 Types of Goals: The Ultimate Guide to Goal Categories
careeraddicts: 13 Examples of Achievable Career Goals
allprodad: 10 Goals You Should Accomplish in 10 Years
strategiesforpatience: How to Set and Follow Through on Academic Goals; Examples for Success
nerdwallet: Financial Goals: Definition and Examples
Always remember,