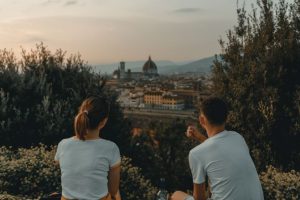 Distance wouldn't break us apart we swore,
But deep down we knew this was a necessary lie.
It was just a way to avoid a sad goodbye,
But It was sad anyways because I remembered crying,
And you cried too.
We promised to text and call and keep in touch always,
But the last time I called, we both sounded like strangers on both ends,
It is two years now, and I haven't heard from you,
I guess we finally became strangers at last.
Funny how things changed right?
I see your posts and pictures online once in a while,
I see you have made new friends that you're happy with,
Well, you might say the same for me too,
Wasn't it just yesterday that you left?
That I was thinking life would be so unbearable without you,
But look at us now, living so fine, forgetting about the past.
@Patriq
Related poetry