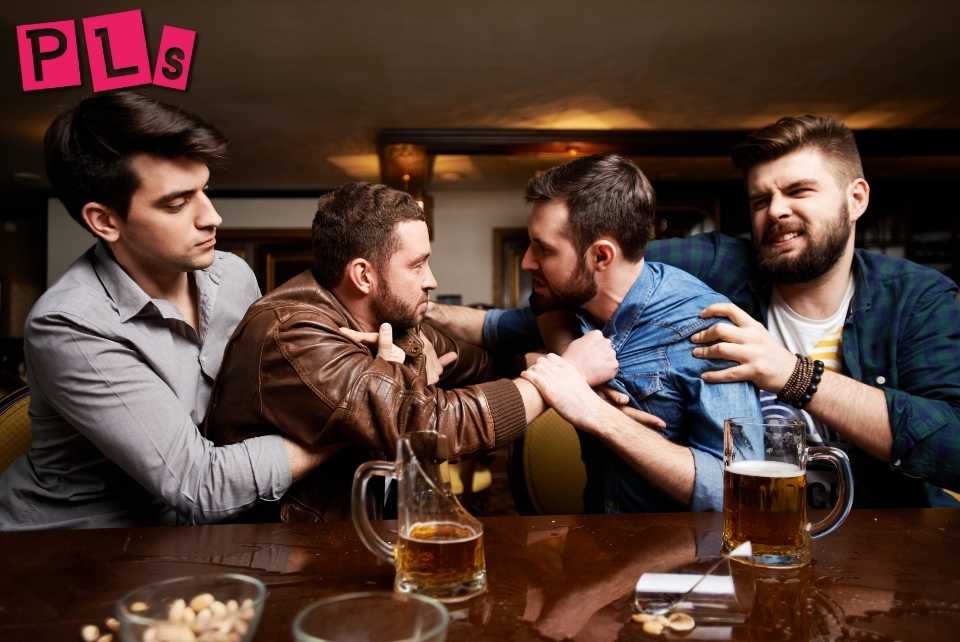 Peace is one thing that we all want in our lives and also in the lives of others, as well. Peace has been one of the most crucial issues that are always tried to be attained by the world today.
However, it seems that no matter how hard we try, this peace that we speak of seems to be far away from us than ever. It appears to be getting farther away from us and we have no idea what this is happening, not to talk about how to solve the issue.
It's quite easy to speak of peaceful coexistence on paper–quite the easiest thing to do. However, in reality, it is the most difficult thing to achieve. Two countries can easily sign a peace treaty and say they've made peace.
But then, the real struggles begin when they each begin to live out their everyday lives. It would even seem as if a peace treaty was never signed in the first place because people will still have memories of those conflicts and it will take time before they can be completely healed from the pain of the conflict.
You know people can always say that they are at peace with one another. But then, do their hearts say so? Do they really live peacefully? Or they are just trying to cope with one another, more like tolerating each other's bullshits, till eventually a day cones when someone has had enough of another person's nastiness.
WHAT PEACE IS AND ISN'T
One thing you should know is, that if you're really at peace with someone, you don't just see it as though you're "coping" with them or "tolerating" them. Actually, when you say you're at peace with someone, you enjoy being with them, and you don't get disgusted or irritated at their presence around you.
You may say out loud that you're cool with that person, but you know deep within you that your heart rips whenever you see them. It feels like the war is always calling on you whenever they are around you.
This is part of the reason why we can't even live peacefully with one another, for seemingly a long period of time without someone bursting out and saying he has had enough.
That is why it's very important when a person offends you, tell it to them. Don't keep it in your heart. You might say you've forgiven them over time, but we both know that it's only a matter of time before you burst out and pick offences at whatever the person does.
Even if you know you'll forgive the person, still tell them that what they did offended you so that if such a thing should happen again, you would know that the person is deliberately getting on your nerves.
However, when you don't let them know that such a thing offended you, they would still do it some other time and then you'll get offended again, and again, and again, until eventually when you have gotten to your "breaking point" and then you start to have an internal conflict with the person, without them even knowing.
And when you now start acting up in the presence of the person, he/she begins to wonder why you're behaving in such a way. And they will be wondering if they've done anything to offend you in any way.
Our minds can often play tricks on us, that is why most people cannot even explain some of our behaviours most times. You'll ask them why they did such a thing and they'll say, "I really don't know why". This is why peace-making has to be a deliberate process for us because they are times our minds will want chaos and conflict, but our hearts always crave peace.
WHY IT'S DIFFICULT TO KEEP PEACE
So now, why do you think it's really difficult for us to just stay peacefully with one another without necessarily getting on each other's nerves?
I guess the answers are not clear to you as it is to me. But then, if you give it a bit more thought, I think you'll figure it out on your own.
Meanwhile, as you're on to that, here are some of the reasons that make peace seemingly so difficult to achieve.
EVERYBODY IS TALKING, NOBODY IS LISTENING
This is one of the major reason we still haven't gotten to a peak of stable peace within ourselves. Everybody wants to say thier minds, but nobody wants to listen to what's on another person's mind.
The thing is, when we're all talking at the same time, it generates more tension and anxiety, because no one is actually listening. So by then, coming to a unanimous agreement will be impossible because we didn't hear each other out.
THE SELFISH NATURE OF MANKIND
Yeah, we all know that this is true. As humans, we're always looking out for just ourselves and no-one else. We always want to satisfy ourselves without even thinking of how it will affect the next person.
This innate act of ours can always cause chaos between us and make us live apart. It takes only an enlightened human to be able to do away with such selfish attitude.
LACK OF LOVE
Honestly, we don't live ourselves enough, that is why keeping peace is utterly difficult for us to do.we may claim that we do love ourselves, with our words though, but our actions speaks otherwise. We preach a lot about love, but then our hearts are full of hate and resentment.
And you know, where there's no love, there's no peace. It's love that brings peace. One thing I've come to know about love is that, you cannot fake it. Even if you do, it will surely reflect and surface, because true love is always pure and faultless.
DIFFERENTIATION AND SEPERATION
Another thing that we do to keep peace away fro us is dividing ourselves among each other. We divide ourselves into races, colours, regions, the aflluent, the poor, middles classes, the educated and non educated, the big and small and the host of others.
No doubt, knowing were you belong is a good thing. But then, we've taken it too far. The whites cannot associate with the black because they are "black". The Rich mingle with the Rich and so on.
This has made us to be more separated than we have ever been. We don't see ourselves as one anymore and if we don't see ourselves as one, living peacefully would be difficult.
WE REGISTER "IMPOSSIBLE" IN OUR MINDS
Another reason peace is difficult to attain is that we've already registered in our mind that living peacefully with each other is impossible. Even you reading this now, I guess you too have given up on peace and you just try to live out your life the way you want.
And you know, anything we think in our minds, comes to pass. That is why achieving peace has been utterly difficult to achieve. We see it as a fantacy that can never be true. I guess that's why many people don't believe in utopia. They just believe it's not something that can never happen, so by this, they don't even try to attain it in the first place.
CAN WE BRIDGE THE GAP?
Do you really think the gaps and loopholes that has been created over the years and current times of war, conflict and chaos? How can we all come to a unanimous agreement without comprising our individual beliefs and ethics?
It seems like something impossible right? Well, "Never say never". It can be utterly difficult and tedious, but it ain't impossible. It can surely happen if we all put down our difference.
Yeah, I think this is one sure way of bridging the gaps and covering all the loopholes; putting aside our differences. We always put up our differences in seemingly everything we do, and that is a great hindrance to living peacefully with each other.
We just can't stand each other's differences. Also, we tend to complain about what is wrong in the other people, without even thinking for a second why such a person is like that.
Just so you know, the differences we put up for ourselves are just in our heads. In an actual sense, we all similar, though not genetically, but humanly. Yes, we are all humans and I think that's enough reason for us to think of ourselves as one and the same.
CONCLUSION
Life would be a better place of dwelling if we all treat each others as we do to ourselves. It would be better if we think of others just as the way we think of ourselves. And it's not as difficult as it seem, if we're first willing to do so.
It should be that we favor a particular set to the other because they're related to us, or because we come from the same place. This can always cause conflicts.
In as much as the person involved is a human, then I don't see any reason not to be fair to such a person. Be just and fair to all, because where there's justice, there's peace.
Thanks for reading guys. Kindly leave your comments below, and don't forget to share.
Related articles
2 SURE WAYS ON HOW TO KEEP A PEACEFUL MINDSET
3 WAYS ON HOW TO LIVE PEACEFULLY WITH OTHERS
3 WAYS TO BRING PEACE AND TRANQUILITY TO YOUR LIFE
Understanding Basic emotions-Positive emotions you should embrace