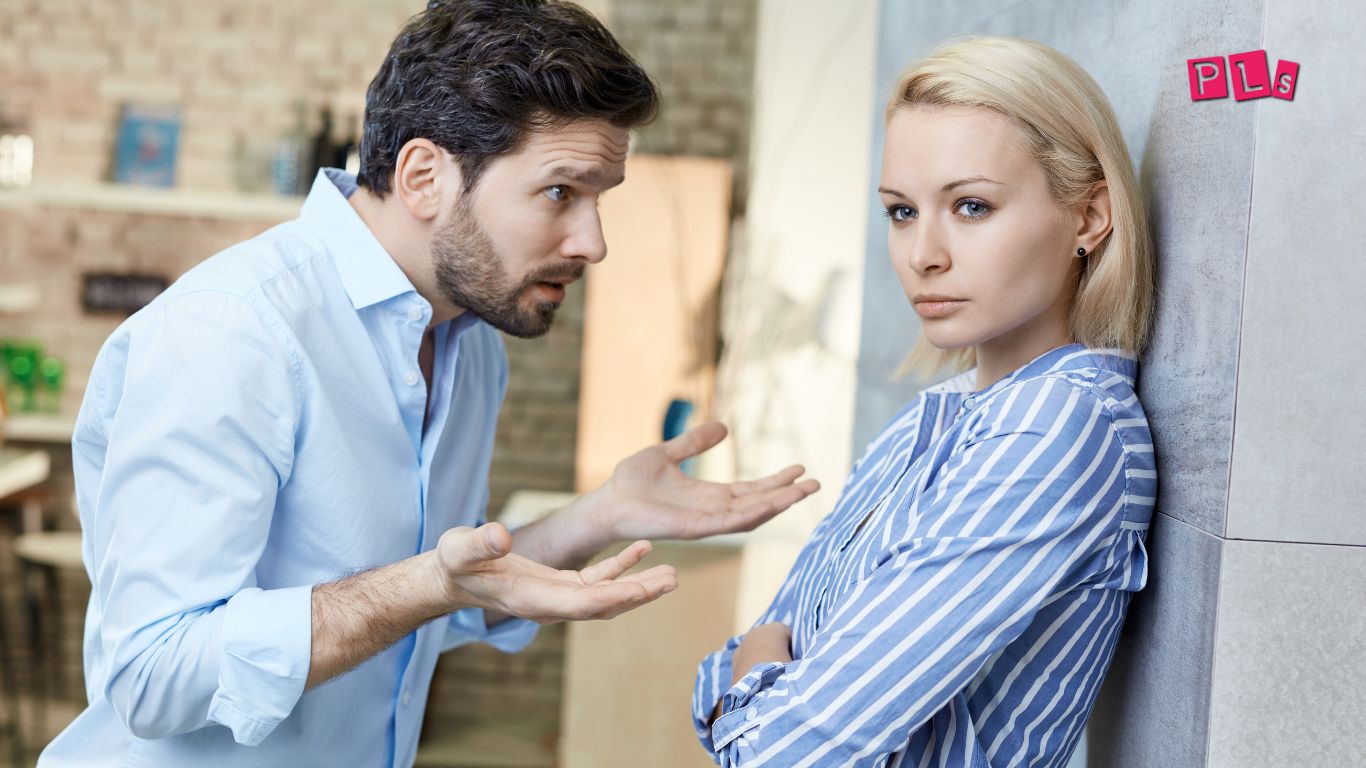 You've finally found a great girl, and everything is going swimmingly.
She appears to be quite interested in you, and you believe you've struck gold in your relationship. Then something happens.
Texts and phone calls grow less frequent, date evenings are canceled more frequently, and you sense she's drifting away. What occurred?
Without even realizing it, you may have begun engaged in behaviors that are instant attraction destroyers.
The good news is that you can eliminate these turn-offs by making simple behavioral modifications.
Continue reading to learn about some of the things men do to drive women away and how to avoid them.
With a few tweaks, you may rekindle the flame and return to building a healthy, long-term relationship in no time.
10 THINGS MEN DO THAT CHASE WOMEN AWAY
Relationships can be difficult, and men may inadvertently engage in behaviors that drive women away.
If you're a guy trying to build a strong and enduring connection with your partner, you should be aware of the activities that turn women off.
Here are some of the most common mistakes men make in relationships, as well as tips on how to prevent them.
Being emotionally unavailable
Building a successful relationship with your partner requires emotional availability.
Many men, however, repress their feelings as a result of cultural pressures and expectations.
They believe that revealing their true feelings makes them appear weak. Hiding your emotions, however, can impede you from building a connection with your significant other.
Being emotionally distant in a relationship can make a woman feel neglected and undesired.
Avoid being emotionally unavailable and learn to show some vulnerability if you want to keep your wife interested in you.
Tell her about your hopes, anxieties, and difficulties. Tell her what makes you tick. Listen and be sympathetic when she discloses specifics about her life.
Emotional intimacy is necessary for a relationship's connection to grow. Instead of concealing your emotions, express them honestly.
Don't keep things bottled up or avoid discussing difficult topics. And don't be afraid to congratulate her!
Say "I love you" with sincerity, give spontaneous hugs, hold hands, and kiss passionately.
Physical affection causes the "love hormone" oxytocin to be released, which strengthens your bond.
It's also critical to prioritize quality time in your relationship. Put your phone down, switch off the TV, and truly interact with her.
Plan fun dates, try new activities together, cook meals at home, go on walks while talking, give backrubs, and have deep conversations.
Making memories together keeps the fire burning!
When you open your heart, share your thoughts, and devote quality time to your relationship, your wife will fall even more in love with you, and you will have a stronger connection with her!
Isn't that worth the effort?
Related: 8 Ways To Connect Emotionally With Your Partner
Failure to communicate freely and honestly
Open communication is essential for winning a woman's heart. Nothing kills the spark like a breakdown in communication.
Misunderstandings, frustration, and estrangement can result when men fail to communicate effectively.
It is critical to actively listen to your partner's views and feelings, to express yourself honestly, and to establish an open environment for communication.
Be upfront, honest, and share your thoughts. She can't read your mind, so say anything!
Discuss your emotions, hopes, dreams, and worries. Ask her questions and pay close attention when she speaks.
Having meaningful talks promotes connection and brings you closer together.
Instead of avoiding any relationship problems, talk about them. Be open to compromise and work together to discover answers.
Silence just breeds distance and hatred. Make time every day to catch up without interruptions.
Switch off your phones and concentrate on each other. Show your appreciation for both the big and small things she does.
Maintain open lines of communication and be truthful at all times. Discuss anything and everything under the sun.
As a result, your relationship will be considerably richer and stronger.
See also: 12 EFFECTIVE COMMUNICATION SKILLS COUPLES NEED FOR A HEALTHY RELATIONSHIP
Failure to listen during chats
Most women are turned off by not listening during chats.
Instead of merely waiting for your chance to speak, give her your entire attention and listen to what she has to say.
Make acceptable eye contact, reply appropriately, and follow-up inquiries.
Demonstrate your interest in knowing more about her thoughts, feelings, experiences, and opinions.
Take note of her body language, speech tone, and facial emotions. Look for small signs that she wants to tell you more.
Allow her to open up in her own time. Patience and active listening can make all the difference in establishing your connection and building trust.
Put your phone and other distractions away. Make her the center of attention.
Women value men who are fully present in the moment. Give her both your eyes and your ears.
Listening is a skill, so practice it. She will notice your efforts and find you more appealing as a result.
Overall, being an attentive listener is a simple but effective method to demonstrate your concern.
And being concerned about what she says, thinks, and feels is quite appealing. So tune in, pay attention, and listen intently. She'll be grateful!
Must read: 5 effective ways to be a better listener
Ignoring her sentiments
Have you ever rejected your partner's sentiments or concerns without giving them your full attention?
The emotional connection in your relationship is harmed by this behavior, which causes women to withdraw.
Give your whole attention to your girlfriend when she comes to you agitated or frustrated.
Maintain eye contact, listen without interrupting, and acknowledge her words with a nod or "I hear you."
Make sure you comprehend the problem by asking follow-up questions. Say something like, "It appears that you had a difficult day." Do you want to discuss it?
Even if you believe her problems are little, they are important to her. Empathize with her and validate her sentiments. "I can see why you're feeling that way."
Give her a hug, take her hand in yours, and soothe her. Tell her you love her and understand what she's going through.
Ask open-ended inquiries once she has expressed herself to ensure she has nothing else on her mind.
"Do you have anything else you'd like to get off your chest?"" Assure her that you're available to her whenever she needs to talk.
Listening and being emotionally supportive will bring you closer together. It demonstrates that you value her and your relationship.
So, the next time your girlfriend comes to you in distress, pay close attention to what she's saying. It can make a huge difference.
Failure to prioritize her needs
Most women are turned off by men who do not prioritize their feelings and wants.
We want to know you are concerned about our happiness and well-being as well!
When you reject our feelings or what is essential to us, we feel as though we are an afterthought in the relationship.
Take note of the minor aspects in your partner's life and remember what she tells you.
In order to discover more about her interests, aspirations, and objectives, ask personal inquiries.
Make an effort to do simple things that demonstrate that you were paying attention, such as bringing her favorite snack or offering to assist with something she mentioned.
When you have opposing needs or desires, you must make a compromise. Balance is essential in a healthy relationship, so be open to meet in the middle.
Don't always insist on having your way, especially when it comes to major decisions that effect both of you.
Ask for her opinion and be open to new possibilities. Her requirements are just as important as yours.
Make an effort to make her feel special. Plan surprise dates, pay spontaneous compliments, hug and kiss her whenever possible.
Make her a priority in your life by scheduling aside time each week just for the two of you.
These small displays of affection and attention will make her feel cherished and dispel any reservations she may have about the relationship.
When you make an effort to prioritize her, she will feel more safe in the relationship, knowing that her happiness is as important to you as your own.
And a lady who is happy and supported would love you fiercely in return!
Consistently breaking promises
Another thing that men do that drives women away is frequently breaking promises.
We all make errors, and life occasionally gets in the way of keeping our word, but continuously failing to do what you said you would do is a significant trust killer.
Do you frequently promise to call your girlfriend but then don't? Assume you'll handle a chore, but it's still not completed days later.
When she is often let down by failed promises, she will begin to question everything you say.
She'll come to believe that your words are meaningless because your actions don't back them up.
Making hollow promises and failing to keep your word is a sure way to destroy trust and end a relationship.
Either step up and become someone on whom your girlfriend can rely, or don't make promises you can't maintain in the first place.
Building trust and dependability is critical in every healthy relationship.
Do yourself and your partner a favor and follow through on what you say you will—your connection will be so much stronger as a result!
Being possessive and dominating
One of the biggest turn-offs for most women in relationships is controlling behavior. Any relationship can be harmed by insecurity and envy.
Constantly questioning your partner's devotion, invading their privacy, or displaying possessiveness might all push her away.
Building self-confidence and trust in both yourself and the relationship is critical.
When a man is continually checking in on his lady, demanding to know where she is and who she is with, or telling her what she can and cannot do, she will flee!
No one enjoys feeling confined, especially when they are in a romantic relationship and expect to be appreciated.
Someone watching your every move and limiting your freedom would make you feel confined in the relationship.
Needing permission to go out with friends or do your hobbies is unhealthy and will build resentment over time.
A good man is concerned with his woman's happiness and independence rather than giving directives.
He encourages her to follow her interests and believes she is capable of caring for herself.
Controlling behavior, on the other hand, sets the stage for emotional abuse and manipulation.
Give your girlfriend the freedom to be herself if you love her and want to keep her happy.
This does not imply you should ignore her misbehavior, but it is critical that you treat her with respect and love throughout the relationship.
Refusal to enter into a serious relationship
When a man refuses to commit to a meaningful relationship, it can crush a woman's heart and drive her away.
If your significant other wishes to become exclusive and you are "not ready" for a serious relationship, she may be put off.
Instead of wasting her time with games, tell her right away that you're only seeking for something casual so she can move on to someone else.
A man who is truly in love with a woman will desire to bind her and make her his girlfriend or wife.
If he's hesitant to commit to her after dating for a while, he's probably simply stringing her along until someone he likes better comes along.
Most women understand that when a man isn't ready to commit, it's because he's still on the field and doesn't want to grow up.
There are many men out there who would be delighted to commit to a wonderful woman like your girlfriend.
If you don't think she's a terrific catch, respect her feelings and let her go to someone who will be pleased to name her his one and only.
No rational woman wants to waste years of her life on a man who won't commit entirely while the proper guy for her is out there waiting.
Because life is too short, if your girlfriend is ready for commitment and you know she's not the one for you, let her go so she can find a man who will be proud to be with her!
Better yet, elevate your game and become the type of man she wants to spend the rest of her life with.
Flirting with or cheating with other women
Many partners consider entertaining other women while in a romantic relationship to be a deal breaker.
If you openly flirt with servers or coworkers, or casually chat with women when your partner isn't present, you need to stop immediately!
Dropping flirtatious comments, lavishing praises, and engaging in lively banter with other women indicates that you're keeping your options open or crave extra attention and ego boosts.
This impolite behavior undermines trust, makes a woman feel irrelevant, and jeopardizes your emotional intimacy.
You must quit flirting and sleeping with other women if you want to keep your girlfriend for the long term.
Your wife deserves a devoted partner who lavishes her with love, affection, and compliments.
Don't make her feel like she needs to compete for your attention all the time.
Maintain your commitment to her and your relationship, attempt to comprehend how your behaviors affect her, and make an effort to improve.
If you continue to publicly flirt with other women, your actions will drive her away.
Ignoring her in public
Disrespecting your partner in public is a huge turnoff and a relationship killer.
Nobody wants to be embarrassed or dismissed, especially by someone who purports to care about them.
Making inappropriate comments, insulting your girlfriend in public, or disregarding her thoughts are all damaging behaviors that undermine trust and closeness.
Instead, show your partner warmth and unconditional support. Genuinely compliment her and pay attention when she speaks.
Make her feel important by defending her to others if necessary. Use phrases like "please," "thank you," and "excuse me."
Basic decency and respect might help to build your friendship and keep the spark alive.
After all, your partner needs to feel treasured and adored. Would you want to be with someone who constantly puts you down or makes you feel insignificant?
Choose to build up your woman with your words and actions. Speak to her on an equal footing, with empathy, sympathy, and concern.
Appreciate her for who she is, flaws and all. Concentrate on the positive aspects of your relationship and the things you actually admire in her.
Make a safe space for her to be herself without fear of judgment or criticism.
Respecting your partner, especially in public, will make her love you even more. As a consequence, your relationship will blossom!
Conclusion
Building a healthy and successful relationship takes time, effort, and a willingness to learn and grow.
You can lay the groundwork for a long-term connection by avoiding the things that turn women off, such as a lack of communication, dominating behavior, cheating, and emotional unavailability.
Make an effort to listen, speak openly, remain faithful, and prioritize the needs of your partner.
Compromise when necessary, but don't lose sight of your own identity.
To maintain a healthy, loving relationship, always treat your partner with compassion, understanding, and respect.